07/11/2022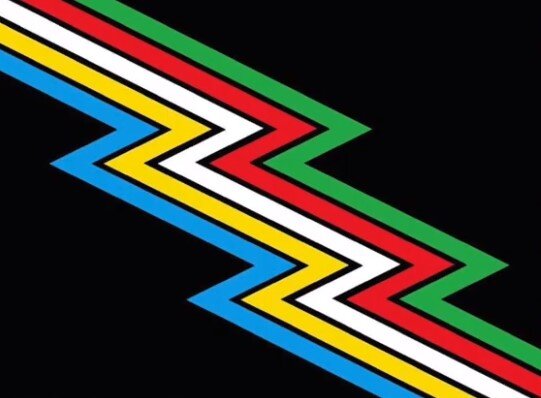 July is Disability Pride Month, and we know many have been excited to reconnect with colleagues and friends at the National Federation of the Blind and American Council of the Blind conventions. Here are a few recent stories we have been reading with particular interest.
First, the good news: People who need more accessible at-home COVID tests can now receive 12 free tests instead of two. The Biden-Harris Administration recently announced a new initiative to expand the availability of testing options that are more accessible for people who are blind or have low vision.
And a timely webinar, co-hosted by Run for Something (RFS) and the National Council on Independent Living (NCIL), will offer firsthand advice from disabled and neurodivergent candidates who have found ways to campaign and win by focusing on local issues and organizing voters. Claim your seat for the July 12 event.
Note: RFS provides ASL interpretation and automated closed captioning via Zoom for their webinars. If you have additional accessibility requests, please send an email to hello@runforsomething.net, and they will do their best to accommodate.
Other recent headlines:
DOJ fails to report on making federal websites accessible to disabled people
NPR
June 30, 2022

"Under Section 508 of the Rehabilitation Act, the federal government is required to make all of its websites accessible to disabled people, and to publicly report on its compliance with accessibility standards every two years." But it has been 10 years since the DOJ last filed a report, and a bipartisan group of senators is asking for answers.
AFB has joined with 181 organizations from across the disability and civil rights community to urge the Department of Justice to finalize regulations on web and application accessibility for private businesses and state and local governments before the end of the current administration, but the federal government is already subject to regulations under Section 508 of the Rehabilitation Act. We are heartened that this bipartisan group of senators is holding the DOJ accountable for its report on the federal government's compliance with accessibility standards for information technology.
Read the full text of the senators' letter (PDF).
Accessible Voting Systems Are Required by Federal Law and Are Vital to Our Democracy
National Disability Rights Network
June 29, 2022

"NDRN and others declare that any state or jurisdiction that terminates use of an accessible voting system is in clear violation of existing law and is at high risk of litigation."
During the recent primary season, the National Disability Rights Network, which is a network of 57 protection and advocacy legal organizations for people with disabilities, received reports from some of their affiliates that individual counties are threatening to discontinue use of their accessible voting equipment with no plan for replacement, meaning all voters would have to hand mark a paper ballot with no accessible voting option. AFB joined NDRN and other national organizations in calling on states and election jurisdictions to ensure equitable access to the right to vote, one of our most precious rights as Americans.
For background on the issues voters who are blind or have low vision sometimes face while voting, read AFB's findings and recommendations in the Flatten Inaccessibility report.
The Society for Human Resources Management will pay $221K, improve program accessibility to settle ADA suit
HR Dive
June 28, 2022

"The settlement agreement resolves a lawsuit in which three plaintiffs alleged the organization failed to comply with public accommodation provisions of the Americans with Disabilities Act and related laws. SHRM agreed to ensure transcripts are available for offerings such as podcasts, and that certain video content is captioned. It also will ensure live transcription and sign language interpreters are provided at conference events detailed in the agreement."
AFB applauds the agreement to improve the accessibility of SHRM's professional development materials. Our recent Workplace Technology Study explored the key role of HR professionals in making sure that technology in the workplace supports the full inclusion of workers (both employees and applicants) who are blind, have low vision, or are deafblind.