07/15/2021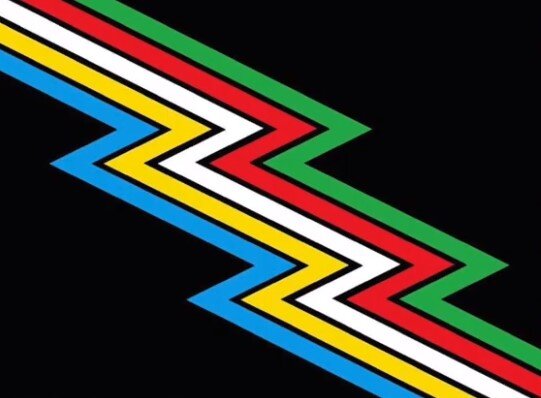 Happy Disability Pride Month!
Have you not heard of Disability Pride Month? I am not surprised! Even in my work as a research specialist for the American Foundation for the Blind, I have found that most of my professional colleagues have not previously heard of this pride month, either.
Disability Pride Month occurs in July each year since 1990. What major piece of legislation was passed on July 26, 1990? You got it, the Americans with Disability Act (ADA), the landmark legislation that prohibits discrimination against people with disabilities.
Technically, Disability Pride Day isn't a nationally recognized holiday, but several parades are held nationwide, in cities including Los Angeles, New York, and San Francisco, to name just a few. Much like the LGBTQIA+ pride month in June, we celebrate the entire month of July in recognition of individuals with disabilities. This pride month isn't as well known as others, but it's an important one and it even has its own pride flag.
The flag has a black background and diagonally across the flag are five zigzag lines colored blue, yellow, white, red, and green. The lines are considered to be a lightning bolt and each color represents something unique about the disability community. The flag was created to encompass all disabilities and was designed by Ann Magill member of the disability community. The black background represents the suffering of the disability community from violence and also serves as a color of rebellion and protest. The lightning bolt represents how individuals with disabilities must navigate barriers, and demonstrates their creativity in doing so. The five colors represent the variety of needs and experiences: Mental Illness, Intellectual and Developmental Disabilities, Invisible and Undiagnosed Disabilities, Physical Disabilities, and Sensory Disabilities.
For Disability Pride month, I want to urge us all to listen to and amplify voices of people with disabilities. The disability community is hurting from a lack of representation, especially when compared to the representation of more typical people. This representation extends from our day-to-day lives, to employment, to government, to positions of leadership, and even media of all sorts. This month affords us all a great opportunity to lift up the disability community and shine a spotlight on people who are often marginalized, forgotten, or explicitly discriminated against. All voices should be equally given a chance to speak!
As someone with an invisible disability, I consider myself a member of the disability community and I am happy to have any opportunity to lift up my friends, family members, acquaintances, and others with disabilities. Disability Pride Month is our month to be loud and proud and to let our voices ring out and be heard. I encourage everyone to spread the word about this wonderful pride month. We should be advocating and speaking up all year long, but July is our month and we should celebrate! And, it's not too early to begin to plan a Disability Pride Month event for July 2022!
Many parades have been canceled for this year, but there is going to be at least one virtual Disability Pride Parade! It takes place on Saturday, July 24th. For more information, visit the Disability Pride Parade website.