Publications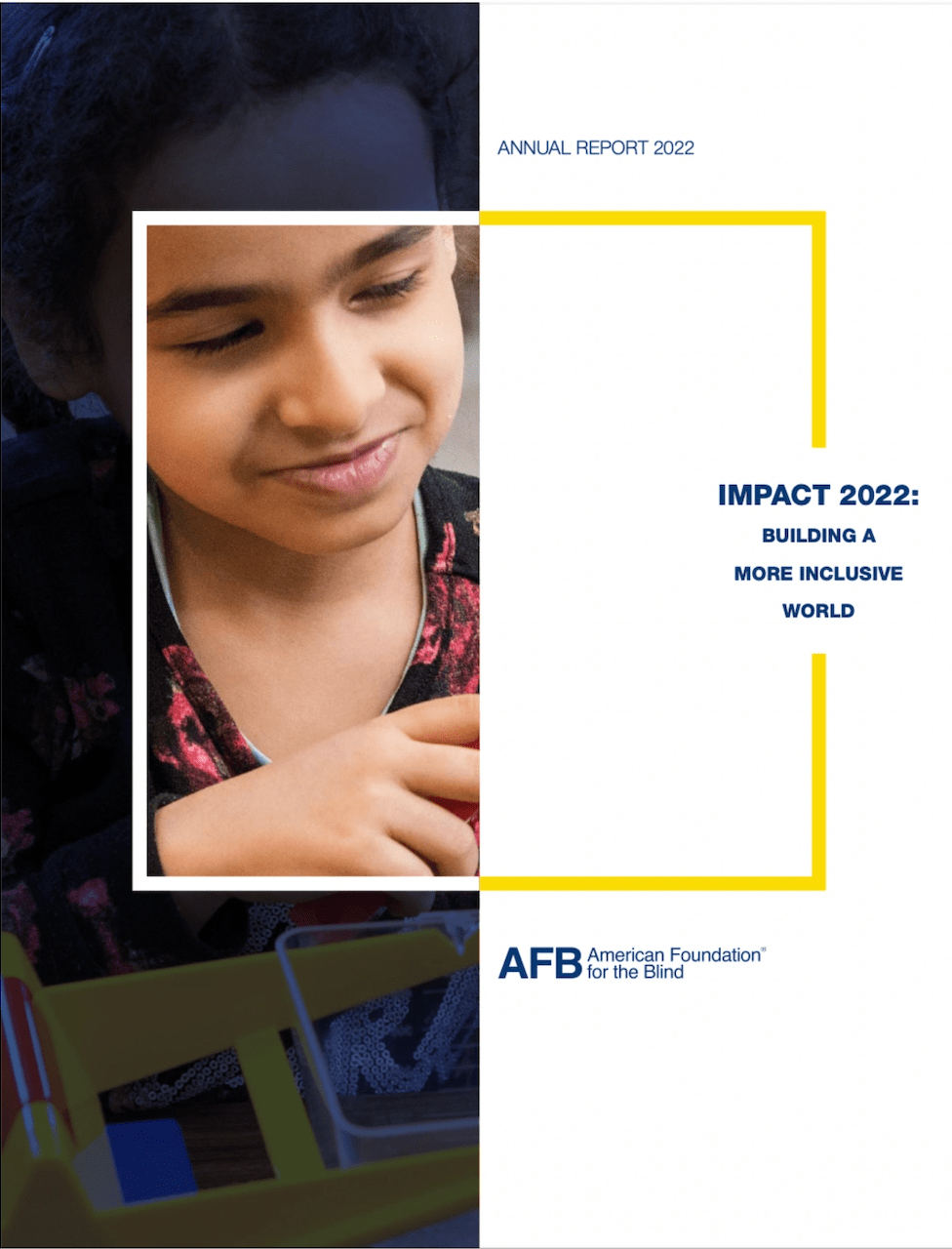 AFB Annual Report 2022: Building A More Inclusive World
At AFB, we are a community of changemakers, and we're just getting started. We are firmly focused on today and tomorrow, and the most pressing needs of people who are blind or have low vision. In FY2022, we have been working with our communities to drive the kind of systems and social change that can create a world of no limits.
Journal of Visual Impairment & Blindness
The Journal of Visual Impairment & Blindness is the essential professional resource for information about visual impairment (that is, blindness or low vision).
AccessWorld
Objective information you can trust, smart and informed commentary, and cutting-edge news and trends concerning information technology and visual impairment are published monthly in AccessWorld®: Technology and People Who Are Blind or Visually Impaired.
Press Room
AFB in the News
Recent articles from the media featuring AFB, our experts, and issues related to blindness and vision loss.
AFB Experts
AFB employs numerous experts well-versed in a wide range of topics, including assistive technology, ADA compliance, employment issues, education issues, and age-related vision loss, to name just a few.
Press Release Archive
AFB-issued news, announcements, and statements.