01/15/2016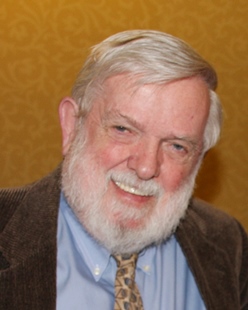 It is with a heavy heart that I share that Phil Hatlen, AFB trustee emeritus and a preeminent leader in the blindness field, passed away earlier this week after an extended illness. Phil was an incredible mentor and dear friend to many, including myself. He was loved and admired by this field.
A true visionary, Phil is widely recognized as the person who coined the phrase, "expanded core curriculum" and detailed its importance to the education of the blind and visually impaired. Because of Phil's work, children across the United States who are blind or visually impaired are receiving a more comprehensive education that will help them to succeed in work and life.
Phil began his career as a teacher of students who were blind or visually impaired who were included in mainstream classrooms. He served as principal of the California School for the Blind from 1962 until 1966, when he accepted a position as professor at San Francisco State University, where he prepared teachers of the visually impaired. In 1990 he left SFSU (SFSU) to become superintendent at the Texas School for the Blind and Visually Impaired, which is now one of the premier schools in the country for students with vision loss.
Phil received virtually every award in the blindness field, including AFB's prestigious Migel Medal. 
My heart goes out to his family and everyone who knew and loved Phil. I speak for many when I say he will be missed dearly.