02/27/2017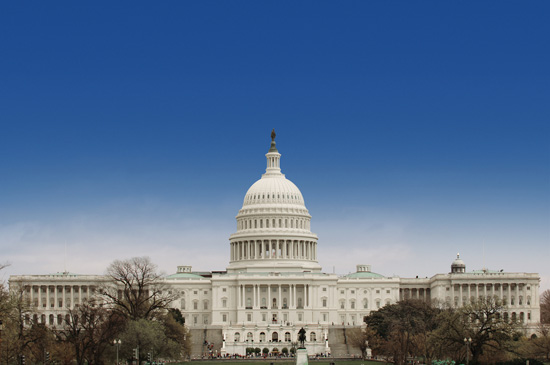 On Wednesday, March 1, more than 120 advocates for children who are blind, visually impaired, deaf, hard of hearing, or deafblind will visit congressional offices in Washington, D.C., sharing their stories and asking our new Congress to rally behind students with sensory disabilities in support of the newly reintroduced Cogswell-Macy Act.
"This bipartisan bill will help the Individuals with Disabilities Education Act (IDEA) keep its promise of a free and appropriate education for all students who are blind, visually impaired, deaf, hard of hearing, or deafblind," said AFB Public Policy Director, Mark Richert.
AFB has designated March 1 as Cogswell-Macy Act Hill Day and will educate members of Congress on the merits of the legislation. The Hill event will kick off the 2017 AFB Leadership Conference taking place in the nation's capital March 2-4.
You can be a part of it, even if you're not going to be in Washington, D.C.! Here's how:
Contact your representative in the House: Ask them to add their names to the growing list of co-sponsors to H.R. 1120.
Contact your senators: Ask them to introduce a companion bill—becoming "original sponsors"—in the Senate.
You'll find talking points in English and Spanish, and the complete text of the bill at www.afb.org/CogswellMacyAct.
In addition to the bill's strong bipartisan support, the legislation is being promoted by more than 100 major national, regional, and community-based organizations representing teachers, parents, consumers, school administrators, and other advocates. Find out if your own organization is represented yet, and ask them to sign on.
It's time to speak up for students with sensory disabilities. "It's long past time that we make sure that kids who are blind or visually impaired are provided an education that is worthy of their tremendous potential," Richert said. "We've waited for more than 40 years for our special education system to do right by our kids and we're not waiting any longer."