06/10/2022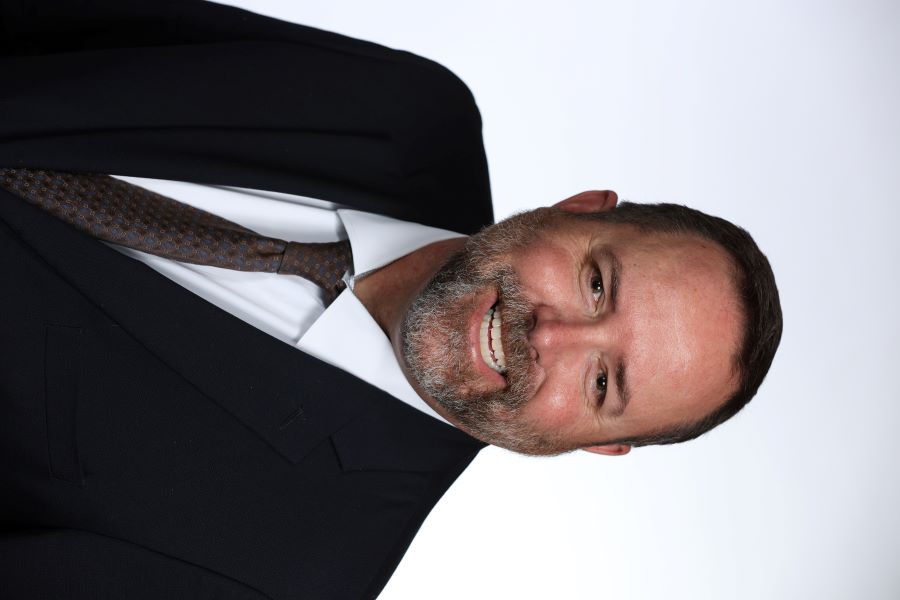 [Editor's Note: The following post comes from Chris Fendrick, a fellow in the Centennial Cohort of the Blind Leaders Development Program, and the second of a two-parter. His first entry describes the program; Part 2 recaps the AFB Leadership Conference.]
The in-person Leadership Challenge aspect of the program began in earnest as we convened in Arlington, VA, in advance of the AFB Leadership Conference. My colleague, Ken Meeker, spoke for many of us, noting that it was a transformative experience.
Many of us were not frequent travelers, especially by air. As a part of the "Spotlight on Success," we had a group present to us on best practices traveling while blind. This was pushing me and others out of our comfort zones, but we had to trust in our orientation and mobility skills, guide dogs, and canes. Barring a few hiccups and teachable moments for the sighted world, we all made it to Washington D.C. and back home fine.
A day after arriving in D.C., the training kicked off with a 7:30 am breakfast and all-day training from 8:00 am to 5:00 pm. Some of us were still on Pacific Time, but the coffee was flowing and from pure adrenaline I was so engaged with Lee's presentation that sleep was the last thing on my mind.
After Friday's all-day training, we were off to a Washington, D.C. Dine-Around. We grouped up in small groups to head out to different restaurants where we were able to get to know each other in a more intimate group. To break bread with each other and share in our common blindness was amazing.
Saturday morning came very quickly, and we were all right back downstairs ready for Lee and our work. Again, coffee, adrenaline, and communal energy flowing. The day flew by, and then it was time for dinner with the AFB board of directors. Everyone was dressed in business attire and ready to meet the board. It was great as we were matched up with board members that we might know, such as my colleague Diane Fazzi from California State University. We all were able to network and share our experiences so far with the Blind Leaders Development Program.
Sunday was here already, and we were all back in the room for more training early at 7:30 am. Lee wrapped up the in-person session, and we all reveled in the shared experience.
After our Sunday training, we had an opportunity to experience Washington D.C. either in groups or on our own. Groups went to the Smithsonian, Old Town Alexandria, and other Washington, D.C., favorites. I was fortunate to attend the new Smithsonian Museum of African American History and Culture. After the museum, we decided to walk to a restaurant a few blocks away. We had one sighted assistant, but mentor Cortney Mazzola took command and led the way with her cane. She got there ahead of us and had our table waiting.
During this walk, we realized we had just crossed 1600 Pennsylvania Ave. and were a few blocks away from the White House. So, after dinner we took another walk to check out the White House and take some selfies. It was great fun, but I must admit I put AIRA in my ear and our agent led the way. As it happened, the agent was from Washington, D.C., and gave us an audio description of our walk to the White House. Afterward, we piled back into an Uber and back to the hotel for much-needed rest.
Monday morning was fast approaching, which would kick off the AFB Leadership Conference. The AFB team had coordinated our training so we were able to attend this conference that attracted over 300 professionals from the blind and visually impaired community. Many of us volunteered for hosting sessions. The conference was highlighted as the Mentors and Fellows also networked with the corporate sponsors. At the closing of the conference, Blind Leaders Mentor Rachel Longan was awarded the Llura Gund Leadership Award for outstanding leadership for our cohort. I was honored to have her and her Fellow Angie Kimball at my table for the training and call both friends.
Six days after the training and conference I was still riding high on the experience. Some had to fly out Tuesday night and some were able to stay Wednesday due to flight times.
We all were buzzing with the afterglow of putting in challenging work, networking, and exploring new environments. We were texting each other and basking in our new friendships and again the transformation that we all just had experienced as a group of blind people from across the United States with a vast continuum of experience in the blind world. The transformation for me was increased confidence of knowing my values, mission, and vision. The understanding that we can all be leaders in our respective fields with the proper practices and behavior. The intentional and strategic purpose by AFB to provide leadership training to blind and visually impaired people was the significant part of this program that must not be lost on our entire community.
We are now meeting to complete the Leadership lessons and complete our professional growth as The Leadership Challenge has shaped us. The call for new Fellows and Mentors has gone out and the third cohort will soon be announced. The Centennial cohort will graduate at the American Printing House (APH) in Louisville, Kentucky, on August 2, 2022. AFB has scheduled the third cohort to join us as they will be starting their Leadership Challenge at the beginning of their journey in this program.
Many of us have connected via text, email, and social media. Some have made plans to meet up again at a future blindness-centric conference. Fellows have already put themselves out there to apply for career advancement and have secured new opportunities. We have grown as people who just happen to be blind as well. AFB made it possible for us to come together to grow personally and professionally, and I think a greater thing has happened here. It is a little like the butterfly effect: One change can influence an entire world. I am hopeful that more of us will take part in these programs, and we will not be limited by our blindness.
About Chris Fendrick
Chris is a teacher of students who are visually impaired in Bakersfield, California. He was recently elected as the new President to the CTEBVI in April of 2022. He also serves as President of his local California Council of the Blind and affiliate of the American Council of the Blind. He is also the current chair of the state of California Department of Rehabilitation (DOR) Blind Advisory Committee.