07/09/2019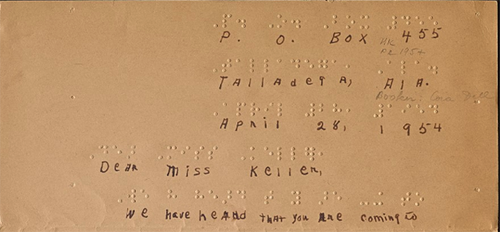 Circa 1821-1825, Louis Braille mastered the now-famous braille-dot code enabling blind and visually impaired individuals to read and enjoy the same wealth of knowledge as their sighted peers. As we've discovered during the Helen Keller Archive digitization project, humans always seem to find original ways to create methods with which to communicate.
Fabulous examples of embossed items are scattered throughout the collection. Check these out: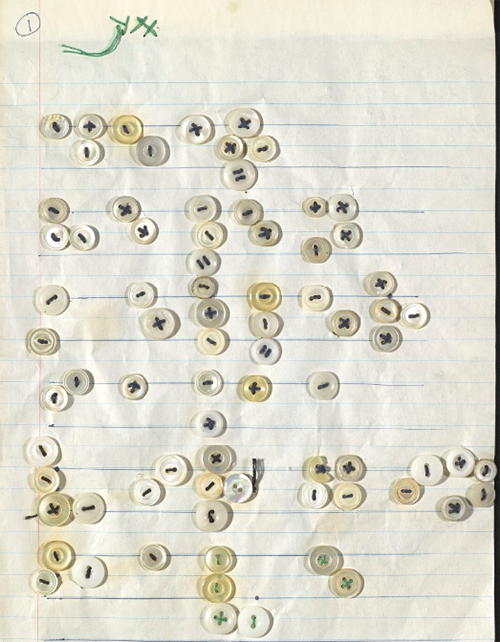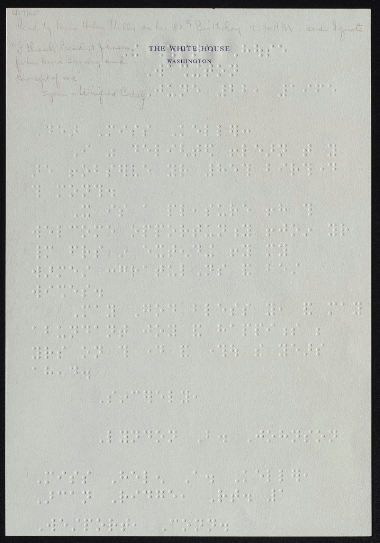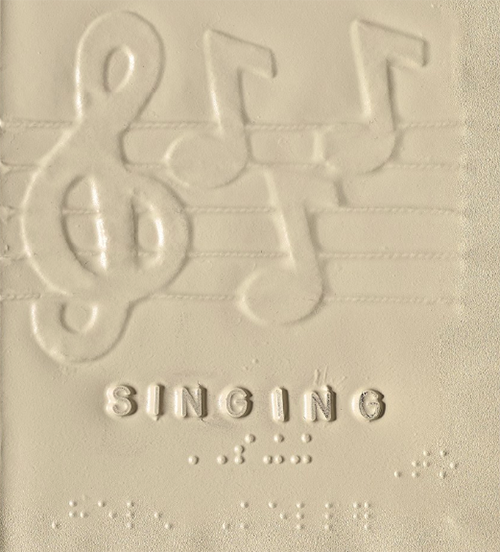 Human ingenuity is clearly on display in this archive. The variety of embossed items show that regardless of the communication method, thousands of people across the globe, and from all walks of life wished to communicate with Helen Keller and sought her counsel.
Indeed, many hours of Keller's day were spent reading and responding to the enormous volume of letters she received from around the world. Typewritten letters were translated into her hands by her companion Polly Thomson using tactile-finger spelling, and the bulk of the copies of Keller's replies in the digital archive are typewritten, suggesting that this was her most frequently used mode of reply. The huge variety of subjects and letters she received were perhaps indicative of how comfortable individuals felt in communicating with her and how they wanted to experience and benefit from her kindness and wisdom.