07/27/2021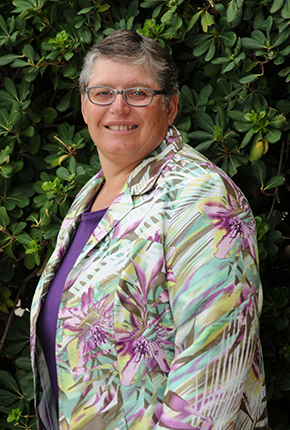 On July 20, my inbox and Facebook feed were filled with posts about Paralympian swimmer Becca Meyers, who is deafblind due to Usher's Syndrome. Her reasonable request to have a personal care assistant with her during the Paralympics was denied by the U.S. Olympic and Paralympic Committee (USOPC), which cited the strict protocols in place due to the COVID-19 pandemic. As a result of the denial, she withdrew from competing in Tokyo. The pandemic, and an inadequate institutional response to it, has had a profound impact on Meyer's life.
All Americans have been impacted by the pandemic, though few in such a high-profile way. At the American Foundation for the Blind (AFB), we want to better understand the impact of the pandemic on those who are blind, have low vision, or are deafblind. We will then use this information to guide our work in creating a world of no limits for those who are visually impaired.
On July 13, AFB launched a study titled Journey Forward: Recovery from the COVID-19 Pandemic by Blind and Low Vision Adults. We invite U.S. adults to share their experiences by taking a 30- to 45-minute survey. Twenty random individuals who complete the survey will be selected to receive $20 Amazon gift cards. U.S. adults who are visually impaired may also opt to sign up to take part in a focus group and/or be interviewed. The study closes August 9, 2021.
We want our study sample to be representative of U.S. adults who are blind, have low vision, or are deafblind. Please help us by sharing this announcement widely. If you know individuals who do not use the Internet, consider offering them assistance to complete the survey by reading it to them or having a volunteer with your organization or company serve as a reader. Though the quote gets overused, I'll close with Helen Keller's famous words, "Alone we can do so little. Together we can do so much." Thank you for joining together with AFB for this study.
Be Safe,
Dr. L. Penny Rosenblum and the Research Team