10/28/2021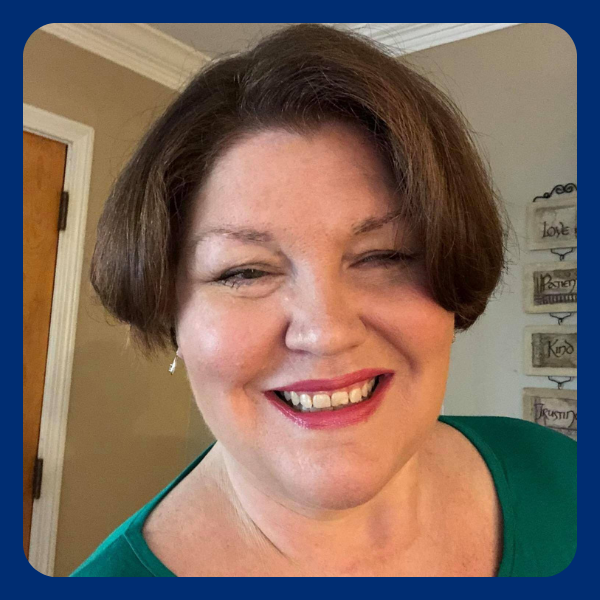 One of the first questions people ask one another is, "What do you do for a living?" That question has such deep implications for most of us. Our jobs can be closely tied to who we are and what we value. What we do for work tells the world a lot about us: It can indicate our level of education or give an idea about someone's personality. We often associate our self-worth with our careers.
When we get a new job, we feel valued and when we get a promotion or raise, we feel a sense of accomplishment. Yet on the other hand, when we are denied an opportunity to work even though we are qualified and check all the boxes, it can certainly have the reverse effect. Being turned down for a position or passed over for a promotion often creates self-doubt and feelings of hopelessness — especially when we have a disability.
The 2021 NDEAM theme, "America's Recovery: Powered by Inclusion," is centered on the value that all Americans should have access to employment and community during our recovery from the COVID-19 pandemic. In a world where terms like diversity, equity, and inclusion are used daily, it's easy to lose sight of not only what they actually mean but how we can make them a living reality.
With an employment rate of only 35%, people who are blind or have low vision have much greater difficulty obtaining employment than people without disabilities. Outdated attitudes and a lack of information make some employers less likely to hire someone with a disability. The COVID-19 pandemic has, in many ways, upended workplaces with the broad reliance on virtual meetings and remote employment. Employers have become less afraid to let employees work remotely, even though people with disabilities have been asking to work remotely since long before COVID-19. Indeed, remote work can overcome transportation barriers, shield people from coworker scrutiny, and allow workers to optimize their workspaces for accessibility.
While remote employment has been a game-changer for many people with disabilities, let us not be quick to generalize it as a solution for all people with disabilities. "When we have dialogs and we have conversations about accessible workspaces in the Federal Government or any other sectors, public or private sectors, we need to be mindful [that] one size doesn't fit all." said Sachin Pavithran, Executive Director of the United States Access Board, during the AFB Centennial Conversation: Inclusion, Intersectionality, and the Future of Work.
There's still a lot of work to be done. Not only must employers educate themselves and their workforce about the numerous benefits of hiring people with disabilities, but they also must be intentional about recruiting, hiring, and promoting qualified and talented people with disabilities, as well.
For years there has been much debate about self-disclosure of a disability to an employer or potential employer. In her article, "Make It Safe for Employees to Disclose Their Disabilities," Laurie Henneborn of Accenture Research, describes how disclosing a disability can positively impact an employee's satisfaction and confidence at work, and enhance their sense of engagement and belonging. With a greater level of satisfaction at work, employees are not only more productive, but also more likely to continue their employment with the company for longer than they might otherwise. Henneborn shares several strategies employers can take to champion this change and create a workplace where employees are not afraid to disclose their disability status, if they so choose. And often, when employees feel comfortable disclosing their disability, they are able to ask for and receive the reasonable accommodations they need to perform their job duties.
"Inclusion of all is a value for all."
-Sarah Minkara AFB Centennial Conversation: Inclusion, Intersectionality, and the Future of Work
Employment is an area of significant focus for AFB, because we recognize the importance of economic independence and the empowerment it brings. Through research, educating employers and policymakers, and modeling a workplace that values true diversity, equity and inclusion, AFB is leading the way to creating a world where qualified workers who are blind or have low vision are valued and thrive in the 21st century workplace. Through our programs and research, AFB endeavors to help shape the employment landscape for people who are blind or have low vision.
The Flatten Inaccessibility and Journey Forward research studies highlight the effects of the COVID-19 pandemic on adults who are blind or have low vision, and the Workplace Technology Study examines what technology and assistive tools people who are blind or have low vision use to perform work tasks in person and remotely. The Workplace Technology Study report will be released this fall.
The Blind Leaders Development Program is an AFB initiative that matches Mentors who are blind or visually impaired with Fellows who are also blind or visually impaired, to further develop leadership skills.
AccessWorld, a monthly AFB publication focused on information technology and visual impairment, often features profiles of successful people who are blind or visually impaired and have meaningful employment.
Inform & Connect is an AFB podcast in which employment issues are discussed and people who are blind or visually impaired share their experiences of obtaining and maintaining employment.
We won't stop here: We continue to develop new programs to expand work opportunities in desirable fields and to educate developers committed to making accessible digital products. National Disability Employment Awareness Month (NDEAM), observed each year during the month of October, highlights the work being done to break barriers to employment for people with disabilities and helps employers understand the very practical ways they can shape the workforce of tomorrow to be inclusive, diverse and equitable for people of all abilities. Disability employment awareness need not end on October 31st. The Department of Labor has created It's Not Over in October resources for employers to use all year to advance disability inclusion in the workplace. We encourage employers to champion employment for everyone and be intentionally inclusive when designing the workforce of tomorrow.