03/08/2022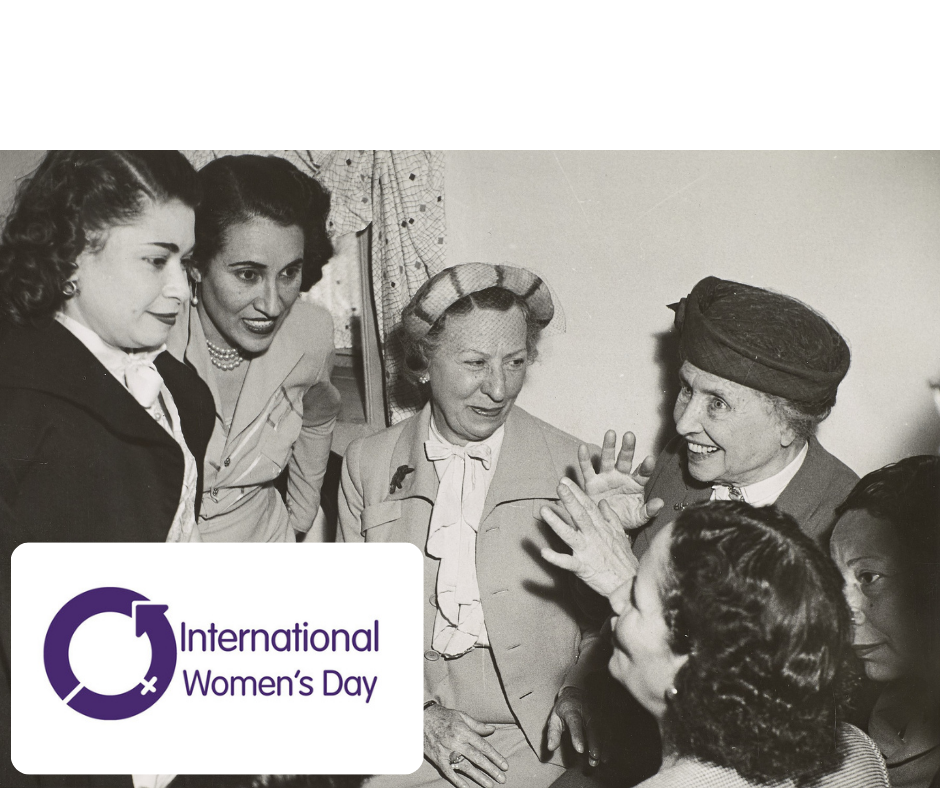 Photograph taken indoors of Helen Keller and Polly Thomson with leading female members of the "Welfare for the Blind," "Alexandria School for the Blind Girls," Alexandria, Egypt. April 24, 1952.
International Women's Day (March 8) is a global day celebrating the social, economic, cultural, and political achievements of women. The day also marks a call to action for accelerating women's equality.
Helen Keller never ceased to demand that all women, especially and including those who were poor and disenfranchised, be afforded an equal chance to live a full life. The Helen Keller Archive holds a rich collection of her writings championing women's suffrage. These letters, articles, and speeches reveal the breadth and depth of Helen Keller's advocacy for women's voting rights, including the intersection of her beliefs about suffrage and economic justice.
The following lesson plans from the Helen Keller Archive teach middle and high school students about using digital and physical archives and the difference between primary and secondary sources and how to use them.
Aligned with Common Core curriculum standards, each lesson contains a review of the lesson as a whole, as well as teacher and student activity pages. The goal is to enable teachers to guide students in using digital archival collections while discovering Keller's work as a leading author, activist, and advocate.
The lessons currently available are:
Helen Keller helped raise AFB's profile when she began working with the organization in 1924. In addition to serving as AFB's counselor on national and international relations, she made countless speeches and appearances at home and in more than 39 countries around the world on behalf of the organization. Keller remained active with AFB until her death in 1968, by which time she had radically changed perceptions of deafblindness and left a rich legacy upon which AFB continues to expand.