03/01/2018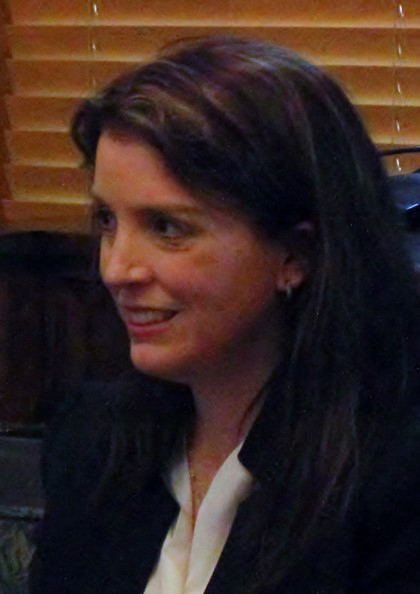 This week, AFB participated in a first-of-its-kind event with students, professionals, and advocates from all three sensory disability communities—blindness and visual impairment, deafness and hard-of-hearing, and deafblindness.
The event was the result of excellent partnership with many groups coming together over several months to plan an informative, accessible, interactive event. Accessibility was everywhere! ASL interpreters, tactile ASL interpreters, pro-tactile support, braille, large print, and electronic files.
The event was co-hosted by the Conference of Educational Administrators of Schools and Programs for the Deaf (CEASD), the Clerc Center, Gallaudet University Office of Undergraduate Admissions, the National Association of the Deaf (NAD), and the American Foundation for the Blind (AFB).
On Tuesday, Gallaudet offered a campus tour to interested students in the morning, and in the afternoon we had two simultaneous leadership workshops attended by educational professionals and high school students who are Deaf/hard-of-hearing, deafblind, and blind or visually impaired. We were delighted to welcome students from as far away as the Utah School for the Blind.
Activities included icebreakers, a policy jeopardy game led by Sean Tikkun, professor in the TVI prep program at North Carolina Central University and a former AFB intern; a presentation from political science professors David Penna and Bren Stern at Gallaudet; discussion and practice for the Hill Visit led by Tawny Holmes of NAD; and a panel of college students, including one Deafblind student, discussing their experiences visiting members of Congress.
A parallel track for professionals was attended by school superintendents, teachers, community advocates, and other professionals from different sensory disability communities. Activities included:
Welcoming message from Bobbi Cordano, President of Gallaudet University;
Federal policy discussion panel featuring Mark Richert of AFB, Barbara Raimondo of the Council of Educational Administrators of Schools and Programs for the Deaf (CEASD), and Hunter McGowan of DeafBlind Citizens in Action (DBCA);
Group discussion of state policy initiatives and challenges, facilitated by Sean Tikkun; and
Research presentations about communication in the deafblind community, blindness education, and Clerc Center resources.
Many thanks to everyone for coming to town and sharing their time and experience with the students and professionals!
Stay tuned for our update on day two, the Cogswell-Macy Act Hill Day.