03/16/2015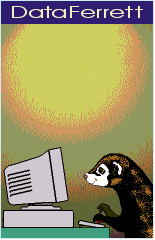 Last month, the AFB Policy Center ramped up our focus on demographics and data with two exciting projects:
our Research Navigator edition, "Just how many blind folks are there anyway?",
in collaboration with the Census Bureau, we presented the first in a series of webinars about exploring existing population data in the field of vision loss (Measuring America: An Overview on Vision Disability Statistics).
This month we're pleased to continue this webinar series with a special training on the Census Bureau's DataFerrett tool (take a peek online at DataFerrett.census.gov). On March 26 at 2:00 p.m. Eastern, Nelson Colon, from the Census Bureau's Outreach and Training team, will be leading the webinar via the Bureau's web-based training platform. Using DataFerrett, researchers and advocates can search a variety of federal datasets and build customized tables to support research, grant-writing, program evaluation, education, and advocacy. DataFerrett is especially important for answering questions that are not generally found in the Bureau's standard reports. For example, you might want to find out about people with vision loss who are:
employed by state and local government in your state
working in manufacturing/wholesale/retail in the Northeastern U.S.
under 18 and living in a home where English is not the primary spoken language.
Join us online and/or on the phone to learn about this fantastic resource! Please register online to receive log-in and call-in information for the March 26th, DataFerrett webinar!
If you missed last month's webinar, take a look at the recording online at the Census Bureau's website. Also, mark your calendars and stay tuned next month for our third webinar (on the National Health Interview Survey) on April 22 at 2 p.m. Eastern.
Also, we are excited about two data-related sessions at AFB's upcoming Leadership Conference in Phoenix, April 9-11:
Research, Policy, and Practice in Visual Impairment and Blindness — What Do We Know? What Do We Need to Know?, 9:30 a.m. - 12:30 p.m on Thursday, April 9
A National Conversation on Aging and Vision Loss: Giving Feedback for the 2015 White House Conference on Aging, 1:30 - 4:30 p.m. on Thursday, April 9
The Centers for Disease Control and Prevention's Dr. John Crews will be a guest speaker for both sessions, providing insight about a new vision data surveillance system as well as his research on quality of life for older adults with vision loss. We hope you'll join us!
Email Rebecca Sheffield, AFB's Senior Policy Researcher, if you have any questions.