04/10/2013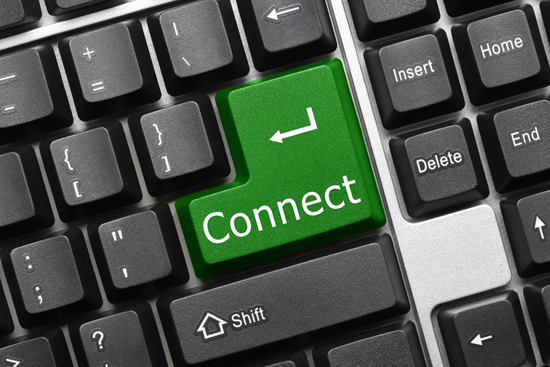 One issue people with disabilities often face (and, granted, this is sometimes self-imposed) is isolation. In the case of individuals who are blind or visually impaired, this could be related to mobility or transportation. The good news is, with technology, we have the opportunity to connect with others in so many different ways.
The American Foundation for the Blind offers a whole collection of message boards covering all kinds of topics and for different audiences. These message boards are forums where registered users can post topics or reply to topics with ease. Wait, I bet you are wondering the cost to register—Well, I will stop you there, it's free!
AFB offers a family of websites and with that, a whole family of different topic areas and audiences. Are you seeking employment? Visit the "Work Life" message board through AFB CareerConnect. There are also Career Cluster associated message boards for fields including law, counseling, healthcare, and education, with even more on deck in the coming months. CareerConnect also hosts a teen message board called "TeenConnect." The teen message board is a place where teens who are blind or visually impaired go to discuss all kinds of topics, including technology, school, cooking, part-time jobs, college, and accessibility.
AFB hosts many other topics within their general message board area, including technology, eye conditions, general questions, books, and general discussion in the "Water Cooler" message board.
Wait, wait, it doesn't end there—AFB's partner site FamilyConnect offers a number of busy message boards packed with parents and families of children who are blind or visually impaired exchanging advice and answering questions. That's right, parents giving parents advice. Parents can find topics covering their child's eye condition, age group, and different life experiences.
Hold on one more second, it keeps going from there with AFB's other partner site, VisionAware.VisionAware offers information on dealing with the adjustment to vision loss, research on eye conditions, tips for people with vision loss, and more. VisionAware hosts a list of message boards that cover a tremendous number of topics, from the scientific to the practical.
In this modern world, you hear about "Catfish" and probably saw the reports about Manti Te'o, the Heisman Trophy candidate from Notre Dame. Basically, catfish is a term used for people impersonating other people online or creating personas to trick others. I always advise people not to share their personal information online, unless through a protected source. Message boards are open portals online. We do our best discourage the sharing of personal information, and this is especially specific to TeenConnect.
With that in mind, here are some simple Dos and Don'ts for navigating message boards:
Don't share your last name
Don't use your last name or full name for your screen or username
Don't post your email address or phone number
Do remain cautious—if something seems too good to be true, it probably isn't
Do keep your anonymity
Do use common sense—even if you've gotten to know someone online, they are still a stranger
Do remember: Message boards are not dating websites
AFB tries its best to limit and prevent the posting of spam. Let AFB knows if you find information that is fraudulent, improper, or seems to be of misuse. Most websites try their best and appreciate of notifications of improper use of their forums.
AFB also offers registered users to "track" message boards that are of interest. As people post on the message boards that you directly choose to track, you will receive email messages when new responses come up. It is easy and convenient, just choose to track it right from the message board, and you can choose to untrack from the same area. It is just that easy!
AFB's family of websites also offer accessibility features such as customizing the size of font and colors utilized on the page. How neat is that! If you have low vision and prefer a specific contrast, customize your view and it will be saved as a cookie within your internet browser. AFB makes it easy to check out the latest information, so customize your page to your needs. You can find these features on the top of the page towards the right-hand side of the screen.
AFB fosters an online community of connections for people who are blind or visually impaired, parents and families of children who are blind or visually impaired, persons adjusting to their vision loss, and associated professionals. So don't stay disconnected; get connected through AFB's family of websites and message boards!
"Connect" conceptual keyboard key photo courtesy of Shutterstock.