04/25/2013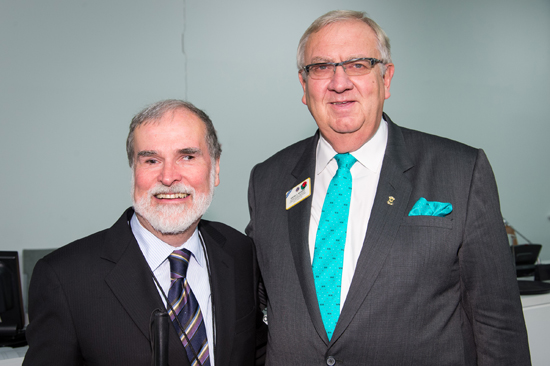 On May 1, I'll be attending the Reading and Literacy Summit hosted by our good friends, Lions Club International.
This event presents a promising opportunity to share vital information on topics such as accelerating global literacy, improved reading material distribution, expanding inclusion, and overcoming illiteracy through technology.
AFB has been working with the Lions over the past year to expand braille and technology literacy through the Reading Action Program. For the millions of people with vision loss all over the world, literacy is the tool of freedom – freedom to move from the margins of communities to the forefront.
In many parts of the world, people who are blind aren't provided with resources or opportunities to learn and thrive; they are often perceived as "un-teachable," doomed to life on the sidelines. We cannot allow this to continue.
Convenient and affordable access to books in formats that can be read by people who are blind or visually impaired has long been a major struggle. With high-quality audio and braille production, as well as digital production, books are now far more available for those of us with vision loss—at least in the wealthier nations.
Although copyright laws in many nations allow production of accessible books for people who cannot read print, it is quite difficult and often illegal to share these accessible books across international borders. And despite the progress we've made, only a very small percentage of published books are available in formats that are accessible to the 300 million people with vision loss around the world.
Thankfully, this may change. In December of 2012, the World Intellectual Property Organization (WIPO) decided to move forward with completing negotiations on a treaty to facilitate access to books for people with print disabilities. This involves creating copyright exceptions that would allow books to be converted into accessible formats such as braille, large print, or audio. The final treaty could be approved by WIPO this year. We hope this long-overdue treaty will come to fruition this year.
Simply stated, worldwide illiteracy must end. This summit will bring together experts representing a cross section of intergovernmental agencies from the UN, international development nonprofits, specialized agencies, and global for-profit companies to discuss the challenges and opportunities ahead related to literacy. I look forward to sharing my knowledge, and learning from and working with this talented group.
Stay tuned for a summit recap in early May.
Photo: Carl Augusto (left), AFB President and CEO, with Wayne Madden (right), International President, Lions Clubs International. Taken at the United Nations in February 2013, in recognizing the 35th Annual Lions Day.