06/09/2022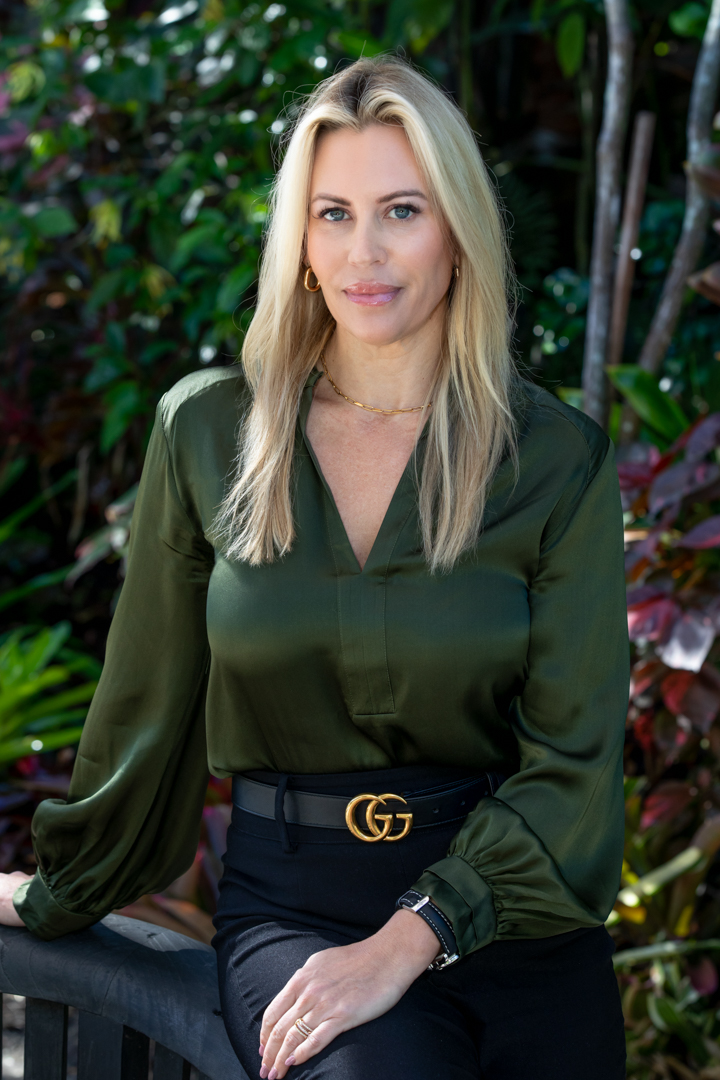 Victoria Watts is many things – entrepreneur and mother foremost among them. She is also a woman committed to giving back.
When her youngest son, Cyrus, was born visually impaired due to a genetic disease known as familial exudative vitreoretinopathy (FEVR), Victoria had just launched her eponymous beauty line, VictoriaLand Beauty. As a result, a key component to the entire VictoriaLand Beauty skincare range is the CyR.U.S. System of Raised Universal Symbols, a proprietary tactile recognition system comprised of a set of raised trademarked symbols on the packaging, making the products more accessible with a simple touch. The secondary packaging contains an embossed QR code that users can scan with their smartphones, which provides auditory product description and instructions.
Victoria recently partnered with AFB to serve as chair of Dining With Friends, a peer-to-peer fundraiser intended to welcome a broader community to share in the systems change AFB is committed to pursuing.
We recently caught up with Victoria to learn more about her own commitment to systems change, universal design, and the importance of AFB's work.
Why is being chair of AFB's Dining With Friends important to you?
When I was asked to be the honorary chair for AFB's Dining With Friends, I was truly honored. Not only is AFB an amazing organization on a mission to create a world of no limits for people who are blind or visually impaired, but it is also a great support system for me and our entire family. When we first learned of Cyrus' blindness, I'll be honest, it was devastating. I spent months in denial, angry, sad, and scared.
It wasn't until I began reaching out to various organizations and meeting people in the blindness community that I decided to stop being sad and start being proactive. Before Cyrus, I never really thought much about blindness or disabilities, to be honest. But after learning more about the blindness community and learning about the societal challenges that persist to this day, I made a promise to Cyrus and myself to do everything in my power to effect positive change.
Two years ago, I was introduced to Melody Goodspeed, AFB's Major Gifts Specialist and herself a blind woman. You know when you meet someone new and you instantly click? Well, that was us. Melody has become a dear friend and confidant. She introduced me to the AFB organization and the rest is history.
These past few years have taught us the true meaning of togetherness and compassion for one another—something that I hope we never forget. I can't think of a better way to make meaningful memories by partnering with AFB and elevating our shared mission. It is our strong community ties and commitment to change that will alter perceptions and allow our voices to be heard.
Reflecting on the past, celebrating the present, and striving for the future is what will pave the way for all generations and allow children, like Cyrus, to dream big and thrive!
Why is systems change so important?
Systems change is not only "important," it's absolutely necessary to break down societal barriers for people with visual impairments. Every person has the right to live and work independently and experience life to the fullest. All of this is possible, even and especially for people who are blind or visually impaired, with broad systemic change. Just because a person has a disability doesn't mean they shouldn't have equal access and opportunity to experience and enjoy life, work, school, and other aspects of everyday life. The only barriers standing in the way are the ones society has created. Systems change will allow everyone to participate.
This idea is what drew me to AFB's work. Especially the organization's employment initiatives, to expand career opportunities for people who are blind or have low vision. No barriers means more opportunities to excel in school, the workplace, and enjoy everyday life. Through education, collaboration, and public policy, AFB is making systemic change and breaking down barriers.
What else are you doing to effect systems change, and how did you first encounter the concept of universal design?
There are so many areas that need systems change but given my own background and skillsets, the area I'm focused on is product packaging. At the time Cyrus was born I had just launched a skin line called VictoriaLand Beauty. One night I was giving Cyrus a bath and it occurred to me, how will Cyrus take care of himself and do things like go grocery shopping? We live in a world of products that are packaged for sighted people. If you have any form of blindness or vision loss, distinguishing between beauty and personal care products can be a huge challenge.
After researching and not finding much in the way of accessible packaging options, I decided to create my own solution. I spent two years working alongside the Lighthouse organization to better understand the challenges to develop a tactile language for my skincare line called the CyR.U.S. System. As I was developing the system, I realized that there were universal benefits for everyone. For example, if you wear glasses or contacts, are dyslexic, are a non-English speaker, or even just are part of the aging population, the CyR.U.S. system benefits you, as well.
In 2020, I launched the CyR.U.S. System as a proof of concept on the four VictoriaLand products. But I realized that to make significant change, the system had to be on more than just VictoriaLand beauty products. So I pivoted to focus on licensing CyR.U.S. and developing the tactile system beyond skin care. We are currently working to expand CyR.U.S. across personal care and cosmetics, and we plan to make a CyR.U.S. Universal by 2025. In order to do that, we need to enlist as many brands as possible. By speaking the same language, we can all break down barriers.
To learn more about Dining With Friends, send an email to events@afb.org with "Dining With Friends" in the subject line.
You can follow CyR.U.S. on Facebook, Instagram, and LinkedIn.