05/27/2022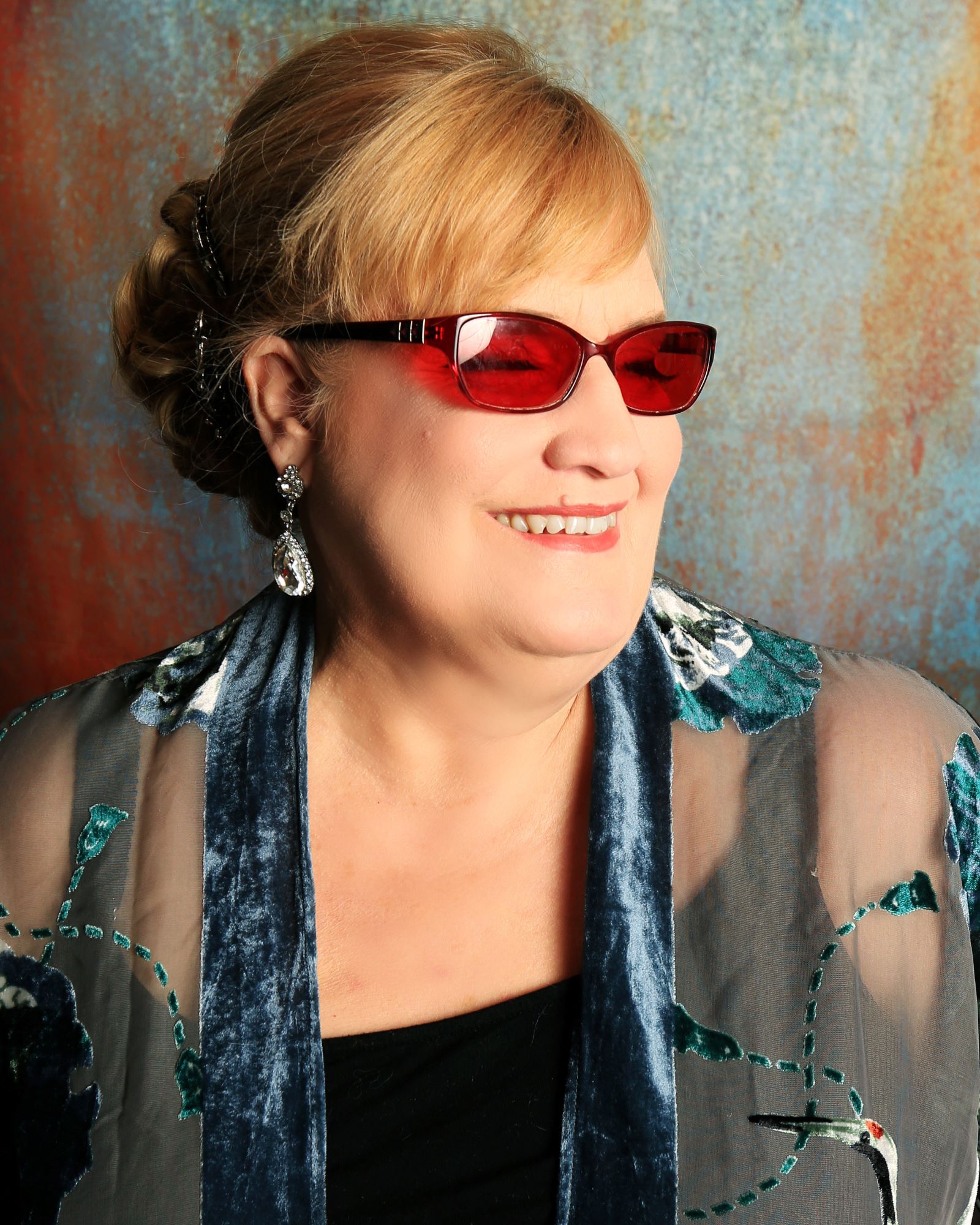 [Editor's Note: The following post comes from Laurie Alice Eakes, a mentor in the Centennial Cohort of the Blind Leaders Development Program.]
I perch on the edge of my chair, fingers poised on my keyboard. I'm ready to take notes between yawns from too little sleep and coffee. The American Foundation for the Blind (AFB) has invested considerable resources in my presence in this room, and I am determined I won't waste it, even if, so far, I've been leaning more toward the attitude, "What can I, a sole proprietor, get out of a leadership training program meant for the corporate world?"
In Zoom training a few weeks earlier, I made my opinion known. (Rarely do I not let my opinion be known.) But I, a mentor in the Blind Leaders Development Program, must make a good example to my fellow and others.
I make an example all right—of how wrong someone can be.
I have loved my involvement with the Blind Leaders Development Program during the past eight months. As with most things, the people make the program—my cohort in the Centennial BLDP group, the people at AFB with whom we work, and the presenters. By the second or third meeting, I knew I was going to learn a great deal; I just had no idea how much.
I can't possibly fit it all into one blog post, so here is a quick summary: Great insights through Diversity, Equity, and Inclusion training; useful information on how to mentor; enlighten ideas on how to reach people, on whom to concentrate, and how to look at one's own place in the world.
While learning all this, I was getting to know my fellow. She could be mentoring me, she's so together. I didn't think I was doing much for her, and she shared with me how I was. That was a huge encouragement.
Gradually, the rest of us have grown to know one another through sharing during meetings, then a Facebook group dedicated to our cohort, then a leadership book club.
The piece de resistance came in the form of The Leadership Challenge.
If nothing else, I am a dutiful student. When we were given The Leadership Challenge book, I read it. Much of It made my head swim. Much of it made me sigh.
"That doesn't apply to me," I said to myself, then to the presenter. "I am an author. I don't have a work team. I don't have any control over the industry of publishing, regardless of what I'd like to do. I don't have others to lead."
You know that old saying about how it's better to keep your mouth shut and let people think you're a fool rather than to open your mouth and remove all doubt? Yeah, that was kind of me over the past few weeks.
At the end of April, 28 of us in the Centennial Cohort gathered in Arlington, Virginia (my old stomping grounds), for in-person leadership training. The idea of meeting my cohort in person was exciting. The idea of sitting hours and hours a day listening to lectures was … okay. I like to learn. And that first day, I feared falling asleep, as I hadn't slept well the night before in a strange hotel and… You get the idea.
By lunchtime that first day, I was astounded the time passed so quickly. We weren't just listening to lectures; we were sharing in pairs and groups throughout the two and a half days of training. We had to dig deep into our psyches and souls to name our values, to speak our visions aloud, to create a vision if we didn't have one. We had to think about, write down, and share what kind of a leader we want to be.
For me, I was quiet throughout most of the sessions. I'm not afraid of microphones, and I wasn't yet sure that what I had to share was worth sharing with the whole group.
By Sunday, I was saying the following words: "I was wrong. I thought the Leadership Challenge didn't apply to me, a sole proprietor, and that is so not true. It not only applies, it has already changed my life."
Two days of the AFB Leadership Conference followed our training, and that, too was enlightening and inspiring.
About Alice
Laurie Alice Eakes is a bestselling and award-winning author of over 30 books as well as dozens of articles printed in The Huffington Post, Romance Writers Report, and more. She was a featured author in There Plant Eyes, a Personal and Cultural History of Blindness in the chapter on blind authors. She was born legally blind and has been totally blind since her twenties. Although work has sent her living in numerous places, she now resides in Chicagoland with her attorney husband, her Seeing Eye Dog Windy, and probably too many cats. She loves live music, live theater, and hanging out near water.