06/07/2022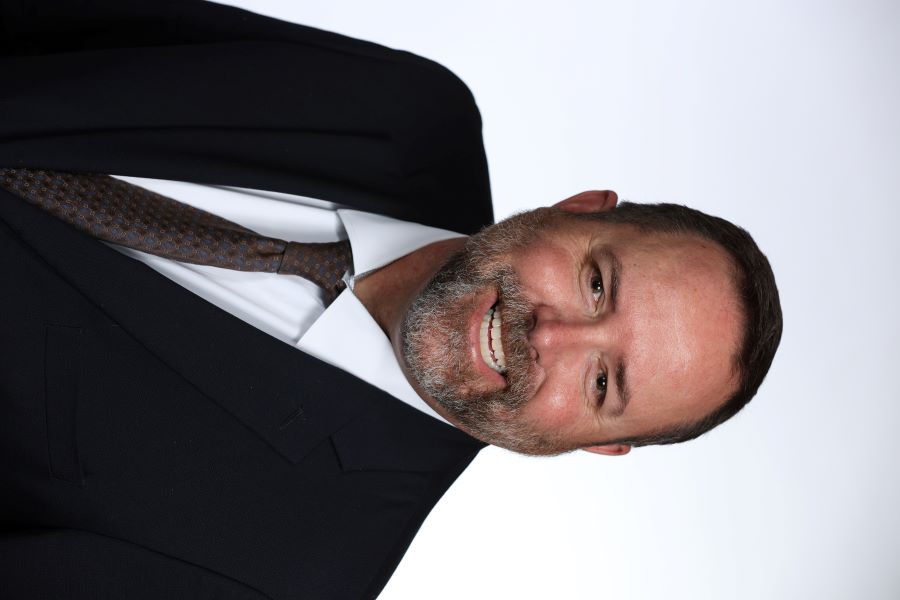 [Editor's Note: The following post comes from Chris Fendrick, a fellow in the Centennial Cohort of the Blind Leaders Development Program, and is Part 1 of a two-parter.]
This last year I was fortunate to be chosen as a Fellow in the American Foundation for the Blind (AFB) Blind Leaders Development Program. This unique program in the blindness community was an opportunity to grow both professionally and personally. As a teacher of students with visual impairments (TVI) I have had the pleasure of working within the wonderful world of blind and visually impaired (BVI) community over the last ten years. I have also been fortunate to attend conferences such as the California Transcribers and Educators for the Blind and Visually Impaired (CTEBVI), also the Association for the Education for and Rehabilitation for the Blind (AERBVI), the CSUN Disabilities Conference and the California Council of the Blind (CCB) conventions. So, I have grown to know the BVI community, but these previous experiences have never provided an opportunity to formally train and engage with others in this specific line of work.
The idea behind the Blind Leaders Development Program came out of a small group of people, including AFB Chief Program Officer Sylvia Stinson-Perez, who were connecting informally after a conference. The group believed that there needed to be formal professional development and inclusion for blind and visually impaired professionals to grow in their careers. The concept was to match a fellow with a mentor to collaborate over a nine-month period to work on goal setting, clarifying values, and implementing the concepts and lessons of The Leadership Challenge by James M. Kouzes and Barry Z. Posner. The book and curriculum are based on over 40 years of research and practice of what makes a great leader.
Neva Fairchild and other AFB staff oversee the program. The team worked with a research specialist who had created a comprehensive survey to help match fellows (myself included) with mentors. I was fortunate to be matched with Jeff Blair, a retired IBM professional who had several different project management and strategic planning roles within IBM. He also led a federal health policy advisory committee to define the information infrastructure for healthcare providers, which was passed into law in 2009. Jeff was totally blind when he played these leadership roles.
On the surface, why would someone match an educator and a health care and data policy genius? But Jeff and I were perfectly matched as we got to know one another, the synergy of the relationship grew, and we were able to develop and collaborate on my goals. Jeff has often mentioned that he has grown tremendously from our conversations, as well.
The program's Centennial Cohort began in Fall 2021 and we immediately began to get acquainted with one another. Frameworks were provided to us for goal setting, resources were provided to help develop our pathways, and open office hours were available with Neva to help keep us on course. A monthly component of the program was the "Spotlight on Success" seminar, in which they brought in successful blind and visually impaired professionals to talk about their journeys. The third and most impactful aspect of the program was beginning the training and completing the lessons from The Leadership Challenge.
Lee Nasehi, Executive Director and CEO of VisionServe Alliance, conducted the training. We were asked to have our co-workers, managers, and other colleagues complete the Leadership Practice Inventory assessment (LPI) to gather baseline data about our individual leadership practices based on five criteria areas. After this data was collected, we used it to examine where we needed to develop our goals. The process was very positive and helped me look a little closer at how I could grow.
I also took the Meyers-Briggs personality assessment to drill further down into what my values look like, and whether that was correct. It was spot-on and helped me focus on other short-term goals that could lead to longer-term goals and more growth. I was also fortunate to have read Steven Covey's 7 Habits of Highly Effective People and applied some of those concepts to the teachings of the program.
During this process, between January and April, Jeff and I would be in contact every two to three weeks to review how the short-term goal accomplishments were shaping up. Other mentors and fellows did the same with their own dynamic of how they wanted to achieve their goals.
In part 2 of this blog post, I will recap the in-person components of the Blind Leaders Development Program, including our involvement in the AFB Leadership Conference.
About Chris Fendrick
Chris is a teacher of students who are visually impaired in Bakersfield, California. He was recently elected as the new President to the CTEBVI in April of 2022. He also serves as President of his local California Council of the Blind and affiliate of the American Council of the Blind. He is also the current chair of the state of California Department of Rehabilitation (DOR) Blind Advisory Committee.