02/11/2016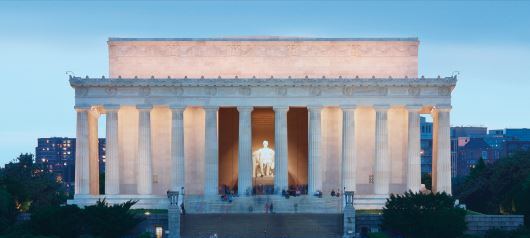 As our special Valentine to you, we're giving you an extension on the Early Bird Rate! Now you can register for the 2016 AFB Leadership Conference at the lower rate until February 16—but after that, rates are going up, so don't delay!
If your agency is sending three or more people, please contact Scott Truax about a group registration discount. Also note that hotel rooms at the group rate are going fast—make your reservation before 6 p.m., Monday, February 15, in order to get the group rate!
Please join us for a complimentary lunch with JPMorgan Chase & Co.'s digital Customer Experience team members. These are the folks who add accessibility to the digital design process at Chase. You must RSVP for this event in advance to Amanda Kolling at akolling@afb.net. Limit 30 participants. This event will take place Friday, March 4, from 12:30-1:45 p.m.
We've added a new session! Session 101: Facebook Accessibility Advancements for Desktop Web Browsers. Facebook has been making significant changes to its News Feed and Messenger products to improve the experience for people using them with a screen reader in a desktop web browser. This workshop will demonstrate how you can take advantage of these changes and get more enjoyment from these Facebook products.
Check out our demo sessions! Google is now offering three demo sessions on Friday, March 4: Android Accessibility Features; Chrome Accessibility Features; and Google Apps with a Screen Reader. In addition, Vanda Pharmaceuticals is offering a session called "Learn About Non-24-Hour Sleep-Wake Disorder" on Friday, from 11:30-12:30. And Sprint is offering a session on Saturday from 2:30-3:30 p.m. called "Accessible Wireless Phones and Apps for the Blind." Check the agenda for more details. [Please note that demo sessions are not CEU eligible.]
Our list of exhibitors is now available. Make sure you visit these tables: Humanware—Lead Exhibit Sponsor, AFB Center on Vision Loss, AFB Press, AFB VisionAware, American Printing House, Atlantic Low Vision, AudioEye, Inc., BAUM Retec, U.S.A., The Bureau of Engraving and Printing, The Carroll Center, Dancing Dots, En-Vision America, Inc., Freedom Scientific, Hadley Institute for the Blind and Visually Impaired, HIMS, Inc., JPMorgan Chase & Co., Library of Congress, LifeScience Technologies, Mississippi State University, National Federation of the Blind, NOAH (National Organization for Albinism and Hypopigementation), NuEyes, Orcam, Reineker USA, and Vanda. Remember to visit them all for a chance to win some fabulous prizes!
Are you a CareerConnect Mentor or want to become one? Current and prospective mentors are invited to gather for conversation, food, and drinks at the AFB Leadership Conference from 5 to 7 p.m., on Thursday, March 3. Space is limited to the first 25 who RSVP to Neva Fairchild before February 25. Call 214-438-5316 if you have questions.
Would you like to meet some of our authors? Maureen Duffy, author of the new 3rd edition of Making Life More Livable: Simple Adaptations for Living at Home after Vision Loss, along with Nora Griffin-Shirley and Laura Bozeman, editors of O&M for Independent Living: Strategies for Teaching Orientation and Mobility for Older Adults, will be signing books and answering questions about their new publications on Friday afternoon, in conjunction with the sessions on aging.
And if you're able to stay a few extra days, Crystal City, Washington, DC, and the surrounding areas are full of exciting events and attractions. Check out our list of things to do and see for more ideas.
Want more information on the conference? Check out the agenda and then register today. And don't forget to reserve your hotel room at the beautiful and centrally located Crystal Gateway Marriott. Please book through our Marriott reservations page or call 888-236-2427 and let the reservation specialist know that you are attending AFBLC 2016. Be sure to indicate that you are staying at the Crystal Gateway Marriott as there are two Marriott hotels in Crystal City.
Special Thanks to Our Conference Sponsors
JPMorgan Chase & Co.
Delta Gamma
Consumer Technology Association (CTA) and CTA FoundationTM
Google
Vanda
Sprint
CTIA, The Wireless Association
IBM
NIB
Freedom Scientific
LifeScience Technologies
AT&T
Canon
Microsoft
Yahoo!
T-Mobile
Facebook
HumanWare
TracFone
ABD Direct
We are also grateful to APH, sponsor of Cerebral/Cortical Visual Impairment: A National Conversation, and to the National Research and Training Center (NRTC) on Blindness and Low Vision at Mississippi State University, Older Individuals Who Are Blind Training and Technical Assistance Center, U. S. Department of Education RSA Grant # H177Z150003, a sponsor of the aging track sessions.