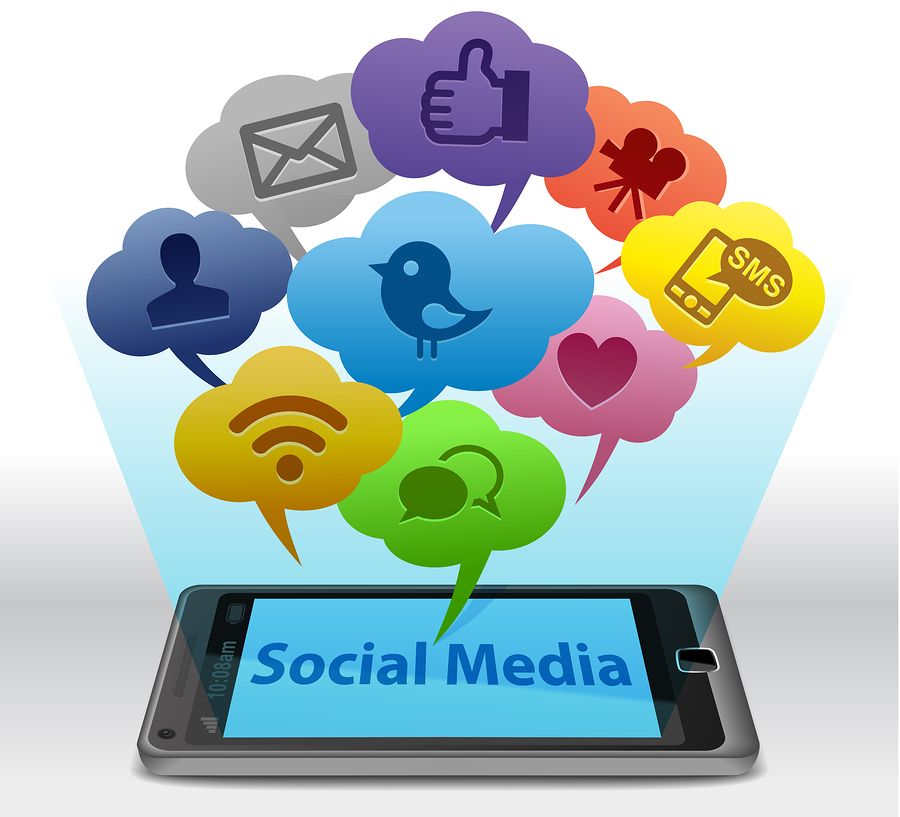 Accessibility = Inclusion
Updated 8/27/2021
AFB is committed to inclusive design, and the highest standards of accessibility for people who are blind or visually impaired. Please understand that we cannot share or signal-boost content that is inaccessible to our users. Follow the guidelines below so that your own social media content will be available to everyone, including people who are blind, deaf, hard of hearing, or low vision.
Nearly one in five Americans has a disability. We encourage you to view the accessibility "best practices" outlined below as your standard operating procedure, not a special alternative approach that is provided only when the content is considered particularly relevant to people with disabilities.
Make Your Hashtags and URLs Screen Reader-Friendly
Capitalize the first letter of each word in hashtags so that screen reader software can figure out how to pronounce each word separately. For example: #DisabilityRights.
Similarly, capitalizing the first letter of each word in a URL will make it easier to understand, both for people with low vision and for blind people who are using screen readers. For example: www.AFB.org/SocialMedia.
Provide Meaningful Text Alternatives for All Images
Your own descriptions will always be preferable to automated alt text!
Consider making the image descriptions visible to all—it helps raise awareness of the importance of describing images, and you may be surprised by how many people appreciate the additional information.
Twitter has a "compose image description" option. Within your profile, go to Settings > Accessibility, and then check "Compose Image Descriptions" and save your changes. The next time you append a photo to a tweet, you will have the opportunity to add a description. It is particularly important to use that feature for small images of text—even better is to avoid images of text, and provide a link to the full article or transcript. Update: It is now possible to add alt text to Twitter images via Hootsuite, as well.
Instagram allows you to provide detailed descriptions of your images, and now generates automatic alt text, which you can edit via the Advanced Settings interface. How to edit the alternative text for a photograph on Instagram. Please don't rely on the automated alt text—your own descriptions will be much more meaningful.
Facebook allows you to "say something about this photo" when you upload images. If you are including a link with an image preview, you can include the photo description in your post.
Facebook also uses automatic alternative text to generate descriptions for people using screen readers, but you know your photo content best, so we encourage you to supply your own descriptions. You can edit the automatically created alt-text; here is a Facebook help article explaining the steps.
LinkedIn's help page currently states that you can add or edit alt-text for images you upload from a desktop computer, by clicking "Add description" at the top right of your image. Adding or editing alt-text isn't available on mobile devices. LinkedIn may automatically add alt-text to images that don't have it. When uploading an image from a desktop computer, you'll be alerted if alt-text is automatically assigned. You won't be alerted if you're uploading an image from a mobile device.
Provide Viewing Alternatives for All Multimedia
Videos should be captioned. Closed captioning is fine, but consider open captioning (in which the captions are visible by default). Open captioning is valuable to people who are viewing video content in situations where video is muted by default.
Videos should also be described—a process by which short verbal descriptions of key visual aspects such as the setting, the participants, their actions and facial expressions, are provided to add context. The descriptions are inserted into pauses within a video's dialogue. You can also plan to incorporate description of important visual information into your video's script. Learn more at afb.org/videodescription.
For short, informal videos shared on social media, you can also provide a description of the visual content in your original post, as a comment, or as a tweet-thread.
Provide transcripts for your audio and video content. Transcripts are an excellent access method for people who are deafblind or hard of hearing, and will also improve your multimedia content's search engine discoverability. Again, you can provide the transcripts in your post (if they're short), or as a link to a web page.
Please let us know if you have any implementation questions; we would be happy to help. We look forward to working with you!
Next
AFB's Commitment to Web Accessibility