03/23/2021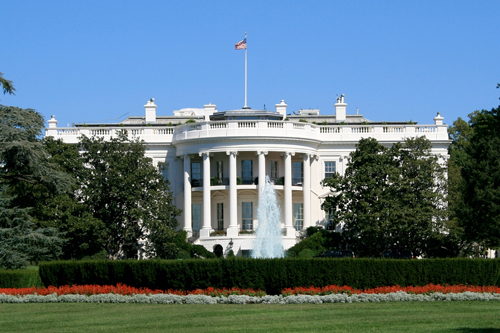 Just as the White House is known as "The People's House," the White House webpage should be "The People's Page," a digitally inclusive place for everyone. High-profile web pages like this one provide a model for the rest regarding what a website can and should do to be inclusive. Recently, the White House website has been updated to include an accessibility statement. The statement is simple, and serves as a good model to emulate for any organization or company that is committed to digital inclusion.
Let's take a closer look at the components of the White House Accessibility Policy.
The Starting Point: Commitment
The statement starts with a broad commitment to accessibility:
This commitment to accessibility for all begins with this site and our efforts to ensure all functionality and all content is accessible to all Americans.
This is a vague, but important statement. For any organization, accessibility should not start and end with a website. That's why, at AFB, we make a concerted effort to reduce the number of times we use the word "accessibility" in favor of the term "digital inclusion." In this statement, the White House is affirming its commitment to "accessibility for all," implying that it is demonstrating its wider commitment to inclusion, presumably in its policy priorities and outreach.
What does that look like for a company? Look beyond your website or mobile app. What are all of your customer touch points? It's not just your website or app. Is your marketing inclusive? Customer service experiences? What about your hiring practices?
Specific and Measurable Goals
The next paragraph breaks down a specific and measurable goal for the website:
Our ongoing accessibility effort works towards conforming to the Web Content Accessibility Guidelines (WCAG) version 2.1, level AA criteria. These guidelines not only help make web content accessible to users with sensory, cognitive and mobility disabilities, but ultimately to all users, regardless of ability.
This is a fairly standard commitment. The Web Content Accessibility Guidelines 2.1, level A and AA criteria are "industry standard" guidelines for digital content. The statement continues on to correctly state that these guidelines benefit everyone, not just people with disabilities.
Opportunities for Feedback
Finally, the statement ends with a call for feedback and instructions for providing that feedback, with contact information following:
Our ongoing accessibility efforts work toward making WhiteHouse.gov as accessible as possible. The White House welcomes comments on how to improve the site's accessibility for users with disabilities.
This component of the statement is important for two reasons. First, it acknowledges that accessibility work is "ongoing," and that the team is making a best effort to ensure that the site remains accessible. This is absolutely critical. Unless your site never, ever changes, accessibility is not, and cannot be "set it and forget it." Second, it provides clear instructions for how to provide feedback.
What Could Be Better?
The WhiteHouse.gov accessibility statement does the three things that we recommend our clients put into an accessibility statement:
Clearly state your accessibility policy.
Provide specific and measurable goals.
Welcome feedback from users through a clear channel or method.
However, we strongly recommend that a company explain the measures they are taking to actually fulfill this policy. Are you testing regularly with actual users of assistive technology, or are you relying on an automated accessibility scanner? Do you have a third party helping with this process?
Very few sites (if any) are perfect. We believe it's much better to acknowledge that digital inclusion is a journey, and to be as transparent as possible about where you are on that journey. If you're on the journey and you've made progress, celebrate it! Publish your findings, let people know your commitment is serious and that you've made measurable progress towards attaining your commitment.
For the White House, communicating a clear journey to digital inclusion is an encouraging sign that the Administration may carry through on many of its promises for people with disabilities. We hope to see action on ADA web and mobile access regulations, improved access to broadband, a commitment to enforcing the ADA and Rehabilitation Act as they apply to digital inclusion, and more upfront inclusion of disability considerations in all policymaking.
But, words on a web page are not enough. Your customers (or constituents) will know if your commitment is serious or not. We look forward to joining you—and the White House—on the journey to digital inclusion.