09/25/2016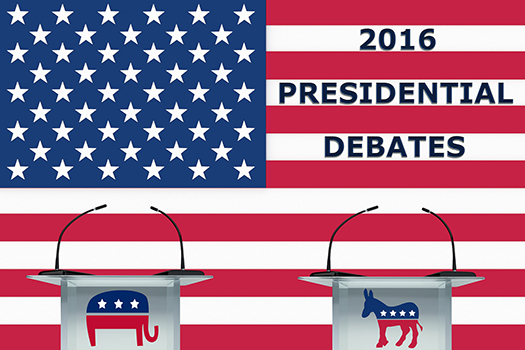 The upcoming presidential debates have me thinking about what I might ask the candidates if I were a debate moderator. It isn't often that disability issues get front-and-center attention during a nationally televised event like a presidential debate, let alone issues specific to people who are blind or visually impaired.
But what if they did?
Would I use my opportunity to ask the candidates about their position on the payment of subminimum wages to people with disabilities? Would I ask them about the need to ensure that people with disabilities have an unequivocal and supported right to full integration into society? Or would I use my question time to urge them to promote the prompt ratification of the UN Convention on the Rights of Persons with Disabilities?
Maybe. While these hot topics in the disability community are getting a fair amount of attention, any number of critical issues are not. And so here are my top choices for the questions I would ask the candidates during the debates if I had the chance:
Surely, with three debates scheduled, and given how vision loss likely affects the lives of every family in America, debate moderators can ask at least one of these important questions. These questions, and the candidates' responses, could initiate a national debate, ultimately leading to positive changes in the lives of individuals who are blind or have vision loss.
What questions would you ask if you were a debate moderator?