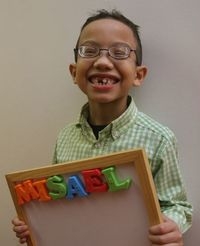 Instructional materials, technologies, teaching methods, and every facet of grades K-12 and post-secondary education should honor the unique needs and capabilities of individuals who are blind or visually impaired.
AFB's Public Policy Center strives to protect these rights, and ensure that students with vision loss have access to quality educational opportunities.
One of AFB's recent priorities has been the Cogswell-Macy Act, a bill dedicated to helping children with visual impairments thrive in school. The bill was introduced in the 115th Congress to prepare for the future reauthorization of the Individuals with Disabilities Education Act.