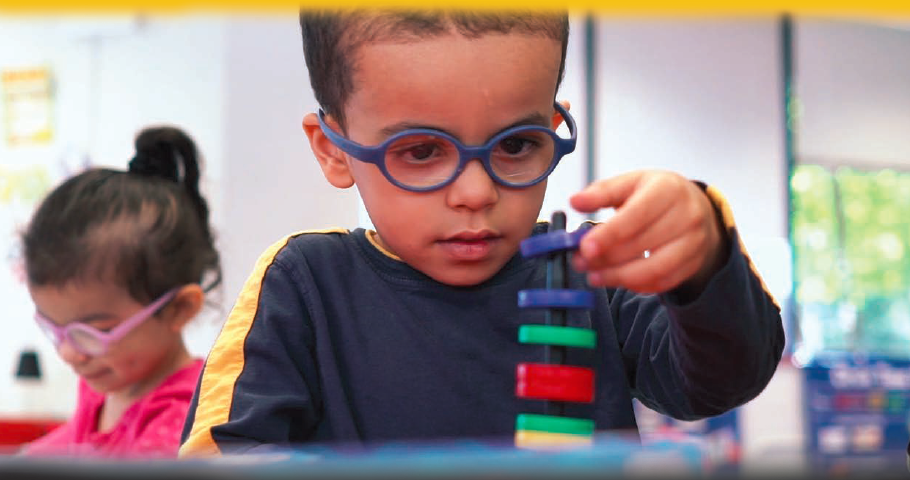 Collaboration Propels AFB Forward in Pursuit of Its Mission
When AFB introduced its new strategic direction in 2017, the organization knew there were many challenges ahead—and that it would take partnerships across the field of blindness and beyond to help AFB create a world of no limits. After all, changing the way society thinks about people who are blind or visually impaired is a tall order. Research has shown people would rather be diagnosed with cancer or have a limb amputated than lose their vision, which means they have fearful reactions to blindness that cloud their perceptions of what blind people can accomplish.
That's just one of the reasons why barriers still exist for people who are blind or visually impaired, despite people with vision loss being determined, creative, and capable of doing anything they set their minds to. Changing hearts and minds takes time, but one year after announcing its new strategic plan, AFB is confident it is headed in the right direction. "We have many opportunities to create pathways—through education, research, employment initiatives, and through the pursuit of policies to meet the unique needs of older persons experiencing vision loss," said Kirk Adams, president and CEO of AFB. "As we've sharpened our focus on societal and systems change, we're grateful for everyone who shares our belief that we can create a world of no limits for people who are blind."
Two such organizations supporting AFB's work are Comcast and Litton Entertainment, which are donating free airtime for a public service announcement (PSA) from October through December. AFB also extends its gratitude to Bridge Multimedia, which provided pro bono video description. The 30-second ad provides a compelling snapshot of how AFB is building a stronger world for the millions of Americans living with vision loss. AFB is also creating a longer version of the PSA that will be shared widely online to educate the public about AFB's vision and the work it is doing in conjunction with its many partners. One of these partners is The Chicago Lighthouse, a social service organization for people with vision loss and other disabilities, which generously opened their doors to AFB to help film the PSA.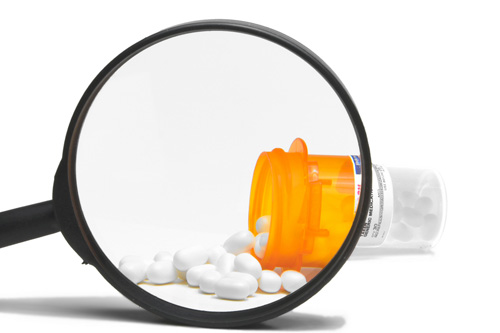 "We are delighted to partner with AFB to advance our shared mission of strongly encouraging more employers to open their doors to people who are blind and visually impaired," said Dr. Janet Szlyk, president and CEO of The Chicago Lighthouse. "At The Lighthouse, we strive to offer more opportunities to better prepare our program participants for a more knowledge-based global economy."
"AFB and all of our partners are truly collaborators with a shared mission to improve the lives of people who are blind and visually impaired," Adams said. "We couldn't be more grateful for our partners who continue to provide direct services while we undertake a variety of research and policy initiatives that strengthen the work they're doing in the field to make sure the pursuit of happiness is attainable for everyone."
AFB's allies also include public- and private-sector partners, corporate sponsors, and individual supporters and donors, whose collaboration and funding are essential to AFB's ability to succeed.
"We're well along the path on the roadmap for change we plotted out during our strategic planning process," said Adams. "Together—with you—there's nothing we can't do." There's still time to make a donation to AFB before the year is over! Visit www.afb.org/donate to learn more.
Leaving a Legacy at AFB
Kelly Bleach's contributions to the organization—past, present, and future—make a meaningful impact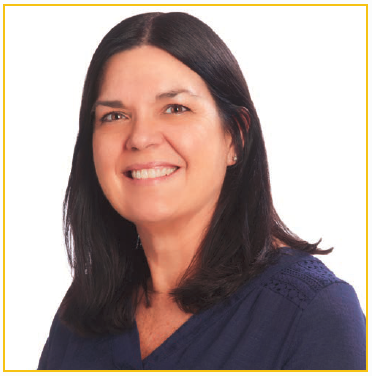 "I see so many people who are incredibly smart and talented, yet frustrated by barriers in their community and workplaces. I have a strong commitment to the mission of AFB and a lot of my doctoral work will build on what AFB is doing now."—Kelly Bleach
When she first started working at AFB as a consultant 26 years ago, Kelly Bleach didn't know anyone who was blind. Now that she's retiring after 25 years on staff — most recently as chief business officer — that's no longer the case. Bleach has a personal connection to visual impairment, too: She had poor but correctable eyesight as a child, and one of her three daughters has vision issues that put her at risk for significant vision loss.
This in no small part influenced the next step in her career, which is to earn her Ph.D. in Leadership and Change at Antioch University. "I see so many people who are incredibly smart and talented, yet frustrated by barriers in their community and workplaces," Bleach explained. "I have a strong commitment to the mission of AFB and a lot of my doctoral work will build on what AFB is doing now."
During her years at AFB— which began in Human Resources and also included Information Technology leadership — Bleach gained invaluable insights into creating inclusive work environments. In fact, she played a role in making telecommuting part of AFB's culture.
"This is a really specialized field, and you want to tap into that talent pool wherever they are and however they can contribute," she said. "It became a real competitive advantage."
As a member of AFB's Senior Leadership Team, Bleach was integral to the development of the organization's strategic vision and its emphasis on driving societal and systems change to make a larger impact. She admits it was bittersweet to see AFB shift its focus away from direct service, but she's confident those programs are in good hands at the American Printing House for the Blind.
During her studies and after graduation, Bleach intends to continue collaborating with AFB as it moves forward with its new direction.
"I think combining scholarship with my practical knowledge of the challenges faced by people who are blind or visually impaired could really be beneficial," she noted. "AFB is going back to its roots in research, combined with its expertise in employment, education, and aging, to identify best practices, shape policies, and share knowledge across the field."
Bleach will also continue to be a financial supporter of AFB's work. She's already designated a planned gift to AFB in her will and intends to make additional donations at least annually, recognizing that every bit of financial support benefits AFB's work.
"Some of the donations AFB receives are $5, $10, or $20 — but if you get a lot of those, it really makes a difference," she said. "I believe in what AFB is doing and feel they're a well-managed organization. I have confidence in the staff, leadership, and board, and I wouldn't be staying active in the field and committing resources to the organization unless I felt that way."
To learn more about planned giving or to make a donation of any size, visit www.afb.org/donate.
Creating Employment Opportunities with No Limits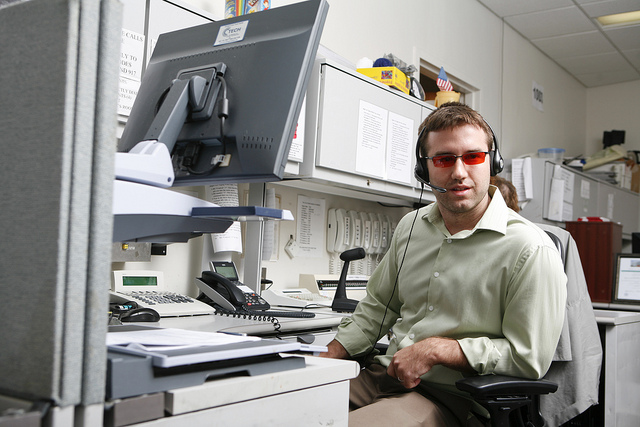 AFB's work with AbilityOne is a significant step toward greater workforce inclusion
AFB has made employment a priority issue area, and rightly so. People with vision loss often face significant barriers to employment, even though they have the same aspirations and talents as everyone else. The woefully low employment rate for people who are blind or visually impaired hasn't budged in the last decade, hovering around 35% compared to 70% for people without disabilities. This means 7 out of 10 working-age adults who are blind do not have jobs.
But it doesn't have to be this way. AFB is taking a multipronged approach to improve the workplace participation rate for people who are blind or visually impaired. One vital aspect of this approach was announced in July, when AFB was designated a Central Nonprofit Agency (CNA) under the AbilityOne Program, one of the country's largest sources of employment for people who are blind or have significant disabilities.
As a CNA, AFB will partner with nonprofits, government agencies, and corporations to identify innovative ways to maximize one of the benefits of the Javits-Wagner-O'Day Act, which requires federal agencies to purchase specified supplies and services from nonprofit agencies that employ people who are blind or have significant disabilities.
What's more, AFB wants to expand the potential of AbilityOne to create new career development opportunities for people with visual impairments in the fast-growing industries of financial services, healthcare, and information technology. Ultimately, the goal is to create pathways to competitive, integrated employment in the public and private sectors.
"We know that through their lived experience, people who are blind are problem-solvers, team-builders, and great communicators — the same talents and skills 21st- century employers are looking for," explained Kirk Adams, president and CEO of AFB. "We want to create a model where people with vision loss who have talent, drive, and ambition can gain work experience at a nonprofit agency and develop the skills necessary to move into corporate America."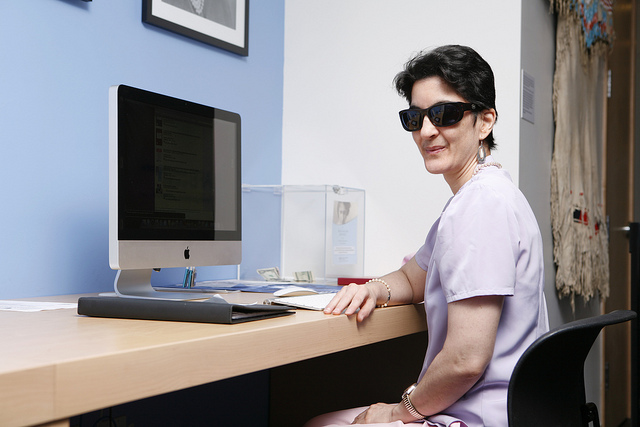 AFB's first priority as a CNA is an 18-month research phase to inform the design of this new model, which, like all of AFB's work, will be supported by funding from grants and donations. AFB will also meet with key stakeholders engaged in procurement, job training, and placement.
Research has already shown that once employers hire people with visual impairments, those employers are inclined to hire more, because they quickly recognize the workers' contributions. But many employers first need to learn about the relatively simple infrastructure and technology accommodations needed for people who are blind to perform successfully in the workplace.
"Once we proof this concept and have some significant numbers of people who are blind in workplaces, momentum will take care of itself," Adams says. "Employers will understand what a wonderful opportunity they have to move their organization forward by being inclusive and bringing this talent into their workplace."
What Does the World Look Like to You?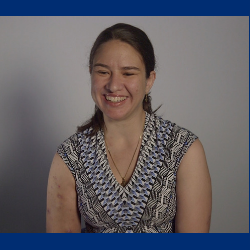 We continue our series asking people who are blind or visually impaired to share their real-world experiences.
Vivian Fridas is the program manager for the United States International Council on Disabilities (USICD) in Washington, D.C. There she oversees the fellowship program for recent college graduates with disabilities — which is how she first connected with USICD in 2014 as a fellow herself. In her current position, she also advocates for inclusion of people with disabilities in international development and foreign policy within the U.S. government and beyond. Fridas has a master's degree in Government and Politics, with a concentration in International Relations.
When did you first experience vision loss?
I was born with retinal degeneration. When I was about 10 years old, a lot of my vision started to go away, and over the years, my vision has diminished to the point where I only have light perception, so no real functional vision.
What surprises people about your life?
People are surprised that I'm employed, that I have a master's degree, and that I travel a lot with my guide dog, Ditto, a black Lab. In fact, last year we went to Lebanon for the Women's Refugee Commission, where I was working at the time. But it's mostly because they can't imagine doing a particular task without sight, because they've never interacted with someone with a disability. I'm always happy to answer people's questions, so they can see how we can do a task just as well as a sighted counterpart.
Have you ever been in a situation where people tried to put limits on your aspirations because of your visual impairment? How did you have to advocate for yourself?
When I was in high school, I asked my teacher to recommend me for the Honors English course. She was hesitant and unsure about how I was going to do it because I couldn't see. I was really upset because I was one of the top five students in her class. But after speaking with my mother — who has always told me to be my own advocate — I went back to the teacher and was very firm in saying I wanted to be in that course and I had the grades to prove I could do it. She realized there was no reason to put limits on me and I got into that class. I think that was a learning experience for everyone.
What do you wish more people understood about what it means to be blind or visually impaired?
That we're not a homogenized kind of group. We all have different needs and dreams and aspirations, and we can lead full, successful lives based on those interests and dreams. We have great ambition and drive, and you should never discount a person who is blind or visually impaired. We have a lot to offer and often our ideas bring a different perspective — and we may even have a better way of thinking or approaching a problem.
What advice would you give people who are blind or visually impaired about living with no limits?
Never give up. You may face 10 hurdles where your sighted counterpart will face one, and it can be discouraging. But I know that to lead the life I want, I have to keep breaking through all these barriers and just keep going. In the end, you'll feel like you accomplished so much and you took on the world.
AFB Net Notes
AFB Announces 2019 Helen Keller Achievement Award Winners
Three honorees have been selected for the 2019 Helen Keller Achievement Award for reflecting the values of the award's namesake, from the ability to change the world to pursuing passions.
The awardees are Amazon, for improving the accessibility of its numerous quality products; Northrop Grumman, for its tremendous efforts in fostering a workplace environment of diversity and inclusion; and Washington Lt. Governor Cyrus Habib, for his passion and dedication to creating enriching and helpful environments for people with disabilities. The awardees will be recognized at a gala in February 2019. For tickets or sponsorship opportunities, visit www.afb.org/hkaa.
Join Us for the 2019 AFB Leadership Conference
The best and brightest minds in the field will gather once again for the annual AFB Leadership Conference, February 28 through March 1, 2019, at the Crystal Gateway Marriott in Arlington, VA.
The AFBLC covers the most pressing and relevant topics in the field of blindness, attracting established and emerging leaders in the blindness field from across all disciplines and sectors.
Learn more about the 2019 program and register at www.afb.org/afblc.
Support AFB's Work
As a nonprofit organization, AFB relies on donations to fulfill our mission of creating a world of no limits.
Consider a year-end, tax-deductible donation—contributions of any size make a difference. Learn more at www.afb.org/donate.
Next
Focus on AFB: Winter 2018