---
AFB Is Making History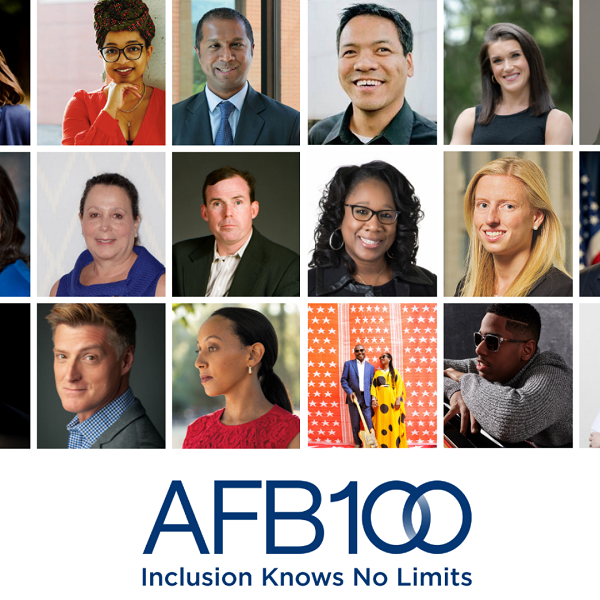 Our future builds on our foundation of inclusion.
AFB remains dedicated to our work of building a world of no limits, so we're celebrating our centennial all year long.
We've highlighted diverse perspectives during our accessible centennial events, available at afb.org/100. And we're still going strong, with the recent creation of an extensive timeline of AFB's history (afb.org/OurHistory), which demonstrates just how forward-thinking AFB has always been.
"AFB has had an enormous impact serving people with vision loss since its inception," says Carl Augusto, who was AFB's president and CEO from 1991 to 2016. "AFB took the lead in most of the legislation in the 20th and 21st centuries affecting people with vision loss, which led to the Americans with Disabilities Act. Plus, AFB produced and has reported on technology throughout its history, particularly in AccessWorld. AFB also invented Talking Books, created groundbreaking web-based programs for people with vision loss and their families, and publishes the journal of record for the field, the Journal of Visual Impairment & Blindness."
AFB Archivist Helen Selsdon learned even more about AFB's history when she created the timeline, which drew on her extensive knowledge of Helen Keller through AFB's digital archive (afb.org/helenkellerarchive), and involved reading 100 years' worth of AFB's annual reports, which are now being digitized thanks to funding from the Gladys Krieble Delmas Foundation.
"I did not realize the breadth of AFB's reach into the blindness community," Selsdon says. "AFB was ahead of our time in countless ways."
For example, in 1939, AFB invested in racial equity training for teachers in the South for children who were blind or deafblind in Black communities. AFB inaugurated a research lab in 1944, where it created and distributed assistive devices, such as a bill denomination detector and a vibrating alarm clock. And in 1990, AFB co-sponsored the first international conference on AIDS-related vision loss.
"We were pushing for equity across the board," Selsdon says, "and what I'm most proud of is the tangible change that's recognizable through legislation we advocated for."
Adrianna Montague, chief community engagement officer, shares that pride. "AFB was always on the forefront, with a commitment to equity and social justice," she says. "Our centennial theme — Inclusion Knows No Limits — reflects that."
As part of our centennial celebration, AFB will open a time capsule that was placed in AFB's building on 16th street in New York City when it was built in 1934. In keeping with AFB's forward-looking mindset, we're also creating a time capsule for the next 100 years. (Watch for details in the next issue.)
Looking even further ahead, there's a documentary in the works on the life of Helen Keller, which will debut in 2022.
"It's going to look at Helen Keller's life as an advocate and one of the original influencers," Montague says. "It's also going to look at the many ways we're still fighting for the same things, so we're bringing in the voices of today's disability rights activists, both from the blindness community and the broader disability community."
According to Max Lewkowicz, principal of Dog Green Productions and the film's director, the film will be narrated by activists and people in the disability community reflecting on the issues Keller advocated for and where we are with those issues today.
"We're jumping back and forth to the past and today, asking everybody what Helen Keller means to them," Lewkowicz says. "But it's about them and their ability to be successful — these are individuals and they've got powerful voices of their own."
AFB is grateful to our trustees and long-time donors who are making the documentary possible, including the project's very first donor, Scott Tennant, CEO of Senergy Medical Group and now the film's executive producer; the Tateuchi Foundation for its $100,000 pledge; and Gordon Gund, who established a $100,000 challenge grant that was quickly met by an enthusiastic team of donors led by Tennant, Peter Swain, a digital strategist, advisor and entrepreneur, and AFB Board Trustee Sean Callagy.
Watch for interviews about their fundraising efforts and more details of the documentary — and the historical and current time capsules — in an upcoming issue.
---
Volunteer Corner: Researcher Hones Her Skills While Sharing Them with AFB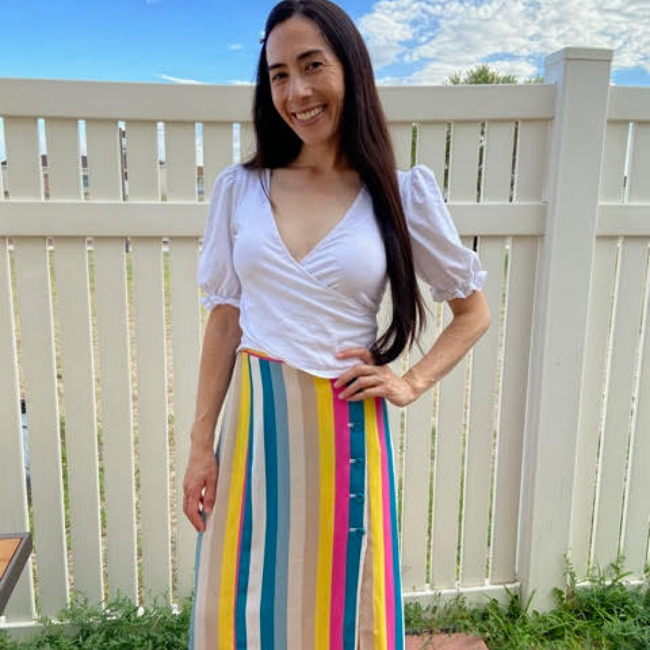 With this issue, we're launching a periodic series highlighting volunteers who assist in AFB's work.
Before volunteering with AFB, Elizabeth Bolander already had strong credentials in the field of visual impairment. She has a master's degree in special education from New Mexico State University, is credentialed as a teacher of the visually impaired (TVI), and she's now in her second year of pursuing a doctorate in curriculum and instruction, also at Mexico State.
Bolander has been a TVI for four years and loves working with her students. But she began wondering if there was more she could do for students who are blind or visually impaired. That led her to pursue her doctorate, and to volunteer as part of the research team at AFB.
It all began a year ago, when she saw L. Penny Rosenblum, Ph.D., AFB's director of research, speak at a conference. She was already aware of Dr. Rosenblum's work and reputation for excellence, so when Dr. Rosenblum asked for volunteers to help with research on AFB's Access and Engagement study about how COVID-19 has affected students and families (see related story, page 2), Bolander sent her an email right away.
"Penny responded…and told me she actually needed help on another project," Bolander says. "I wasn't tied to one project. I love the idea of working with someone so knowledgeable not only in the field but in research techniques."
Since then, Bolander has been working on every aspect of the Workplace Technology Study. This included selecting and interviewing people as part of the study, which uses both measurable and descriptive methods to gather data.
"This work has not only helped me understand research better, it's really helped me understand the connection between what I'm doing as a TVI and what, eventually, my students will need as an adult, which has been eye opening and changed my work as a TVI, too," Bolander says.
She adds that she's learned a great deal from Dr. Rosenblum and the other doctoral-level researchers at AFB, whose expertise about how to relay the information uncovered in the research to the people who need to hear it, such as information technology and human resources professionals, has been invaluable.
"I just love what AFB is doing," Bolander says. "They are the prominent researchers, and I'm so grateful to AFB for giving someone like me the chance to work with people who want what I do — to find new ways to advance the lives of people who are blind or have low vision and make progress toward equity in the future."
---
Research Roundup
AFB's research projects, and the experts behind them, provide the data to drive advocacy and policies to create a world of no limits.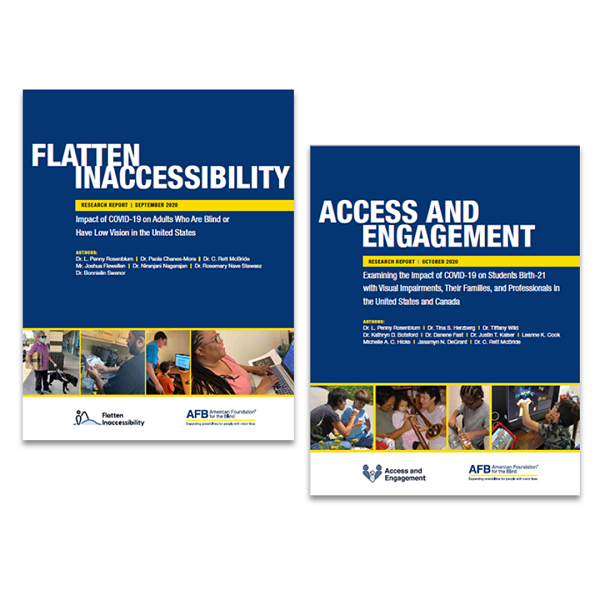 Access and Engagement to Education Study
In May, AFB published our second Access and Engagement report, building on our first study that examined the effect of COVID-19 on students, as well as parents and teaching professionals.
By invitation, L. Penny Rosenblum, Ph.D., AFB's director of research, has been sharing the results widely, with organizations such as the International Council for Education of People with Visual Impairment, as well as New York City public schools and the Minnesota Department of Education.
"We've found people are very interested in taking the recommendations from the report, examining how they can use them directly in their own work with students with visual impairments," Dr. Rosenblum says. "The biggest takeaway for me as the lead researcher is that technology is such an important part of our lives. For individuals with visual impairments to be successful going forward, they have to have a strong technology skill set starting from a young age."
Download the first and second reports at afb.org/AccessEngagement.
Developing Best Practices for Hospitals Treating Patients Who Are Visually Impaired
AFB has completed its research on access to quality care for hospital patients who are blind or visually impaired, conducting focus groups with two hospitals in Huntington, West Virginia. In summer 2021, AFB shared its findings with the hospitals, creating a video as well as handouts that shared best practices for staff in various areas of the hospitals, such as patient care, registration, and food services. In conjunction with Cabell Huntington Hospital Foundation, AFB received a grant from the James H. and Alice Teubert Charitable Trust for this research project.
You can find the training and resources at afb.org/Healthcare
Guide Dogs for the Blind
AFB continues its work with the Guide Dogs for the Blind to learn why some individuals choose not to get a dog guide. Interviews with more than 30 people, including clients, staff, and people in leadership roles at other guide dog schools in North America, have been completed. The second study phase began in summer 2021, with focus groups encompassing different demographics, including older people with additional disabilities, people of color, and young people.
Workplace Technology Study
This multi-phase project has included a literature review, focus groups, a survey, and, most recently, interviews with 30 people selected based on their responses to open-ended survey questions.
"We examined the barriers they experienced as an individual with a visual impairment in the workplace, the consequences of those barriers, and the solutions they've come up with or would like to see created," Dr. Rosenblum says. "One thing that really came through is that as an individual who is blind or visually impaired, you have to be a strong problem solver and advocate, to make sure your employer understands you're 100% capable but just may do things a little differently."
Learn more at afb.org/WorkplaceTech.
---
What Does the World Look Like to You?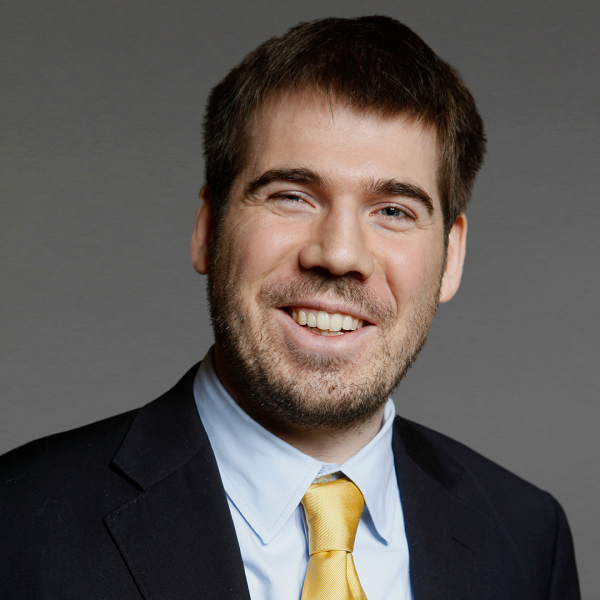 We continue our series asking people who are blind or visually impaired to share their employment journeys.
Aaron Preece is the editor-in-chief of AccessWorld® (afb.org/aw), AFB's monthly magazine on the intersection of technology and visual impairment. He began working with AFB as an intern while he was in high school, reviewing products for the magazine. He continued working with AFB during college, staffing the Information & Referral (I&R) line. In 2013, Aaron was hired full time to work with AFB Consulting and, three years later, was running both the I&R line and writing and editing articles for AccessWorld. In 2020, when American Printing House for the Blind took over the I&R line, Aaron started working on AccessWorld full time and was promoted to his current role.
When did you first experience vision loss?
I was born with Leber's congenital amaurosis. I've gradually lost a lot of vision since then. I have no color vision, but I can see broad strokes, such as sidewalk versus grass. But I've lost a lot of my ability to follow motion.
What surprises people about your life?
The physical things I've done. I was a Boy Scout and earned the rank of Eagle Scout. I was fully involved in everything. The Scouts assumed I could do anything anybody else could. They found ways to show me what everybody else was doing, like chopping firewood with an axe, doing archery, shooting shotguns. I even went on a 71-mile backpacking trip for 11 days in the mountains of New Mexico.
Have you ever been in a situation where people tried to put limits on your aspirations because of your visual impairment? How did you have to advocate for yourself?
I've been very fortunate that the closest thing I ever encountered to a barrier was one class in college, where the main module we were using wasn't accessible. The teacher didn't understand accessibility technology — that was 10 years ago, when accessibility wasn't nearly as robust — and there wasn't an alternative. But it was an elective so I just switched classes. The rest of my professors always found ways to make things accessible for me.
What do you wish more people understood about what it means to be blind or visually impaired?
Most people think people who are blind can't do something until they prove they can. I wish people would assume the opposite: that people who are blind can do something until they know they can't. I attended Space Camp in Huntsville, Alabama, where I did everything — flying the simulator, climbing around in zero gravity, doing the ropes course. They assumed you could do anything. I wish more people felt that way.
What would true inclusion look like to you?
It would be a combination of societal beliefs in the abilities of people who are blind and the societal effort to make things accessible to us, so we never again have to ask if everything is accessible.
---
AFB Notes
How to Be an AFB Ally
AFB relies not only on corporate and individual donations, but also on the involvement of anyone who wants to support AFB's work — in any way.
One terrific way to support AFB is to host your own celebration of AFB's centennial. Invite friends to dinner and enjoy AFB's Art of Inclusion Concert & Celebration, which debuted earlier this year and is available to stream free at afb.org/afb100. It's a wonderful showcase of a diverse array of performers, as well as fascinating details on AFB's history and current work. Then ask your friends to contribute at afb.org/donate — a donation of $100 for 100 years would be fitting, or perhaps encourage your friends to band together to get a total of 100 people to donate any amount.
It's also easy to raise funds for AFB by hosting a Facebook fundraiser. Just create a post about why you support AFB, then click on the option to "Raise Money" and choose American Foundation for the Blind as the recipient. All funds raised will go directly to AFB!
There are other ways to be an AFB ally that don't require a financial contribution and build on the work we're doing to create a world of no limits:
Employ people who are blind or have low vision.
Become a champion for inclusive design — make your websites, apps, and products accessible. Visit afb.org/consulting for details.
Teach disability history using the digital Helen Keller Archive (afb.org/HelenKellerArchive) and our Helen Keller Lesson Plans (afb.org/LessonPlans).
Promote social inclusion by making your social media accessible. Here are some tips: afb.org/SocialMedia
View and share our accessible Centennial Conversations on the future of inclusive employment, financial inclusion, blind women leaders, and more, at afb.org/afb100.
And, as always, donations in any amount are welcome at afb.org/donate.
Next
Focus on AFB: Summer 2021