---
AFB Heads Into our Second Century With an Exciting Challenge
Join us in supporting a generous matching grant to foster greater workforce inclusion.
As AFB's centennial year comes to a close, we're starting our next century with a remarkable gift to support our efforts to transform the employment landscape for people who are blind or visually impaired.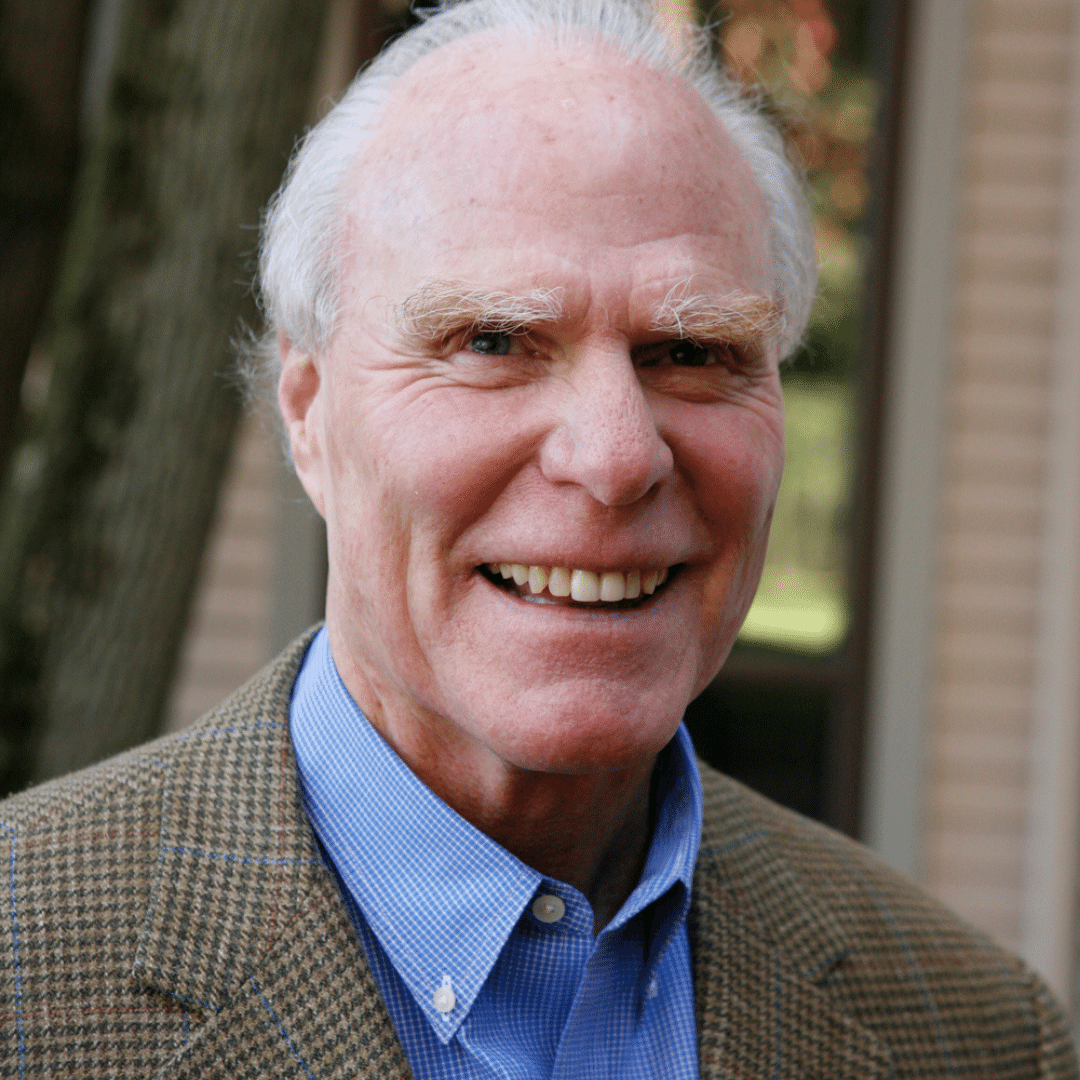 We are honored that Gordon Gund, a renowned businessman and philanthropist, recognized the power of AFB's employment programs to drive the meaningful impact we're determined to make. He shares our commitment to shifting the status quo, which leaves seven out of 10 people who are visually impaired unemployed, despite the current talk of workforce shortages.
Gund made a generous $2 million personal gift to AFB this summer, and challenged AFB to reach out to other partners and donors to raise an additional $2 million for employment programs.
"As a blind person myself, I was greatly convinced of the critical importance of this overall program," said Gund in a letter to AFB. "At the same time, I was reminded of how strongly my late wife, Llura, of nearly 54 years felt about the critical role education plays in helping blind people obtain fulfilling employment, and how leadership training helps them advance in their chosen field."
With Gund's donation, AFB established the Llura Gund Workforce Inclusion Fund to support his goal of raising an additional $2 million. This new fund will support AFB programs that expand pathways to leadership, inclusive workplace technology, and well-paying career opportunities for people who are blind. What's more, over the next 12 months the Gordon and Llura Gund Foundation will donate another $1 million if the $2 million challenge grant is met, to provide the resources we need to hire more staff to design and implement programs so we can make an impact as soon as possible.
Part of the motivation for Gund's donation was the programs AFB already has in place, such as the Blind Leaders Development Program (afb.org/BlindLeaders), a year-long program that pairs high-potential participants with mentors who are blind and have already reached leadership positions in their careers. Preparing more future leaders will shift mindsets about just how much people who are visually impaired can achieve.
We're also establishing a groundbreaking new curriculum for both future software engineers and people who use assistive technology to develop their understanding of accessibility standards and inclusive design through immersive, hands-on, and authentic experiences. Inclusive technology, systems, and software are integral to successful personal and professional outcomes for individuals who are blind or have low vision. Unfortunately, digital accessibility knowledge is fundamentally lacking in today's workforce. This program seeks to course-correct these shortcomings in current computer science work-study opportunities.
And that's just the beginning (visit afb.org/GundPressRelease for details).
"Everyone should be able to bring their best selves to work – and not just for their own personal fulfillment and satisfaction but for the good of their organization, for the good of society," says AFB President and CEO Kirk Adams, Ph.D. "People who are blind live every day with ample opportunities to develop wonderful skills around resilience, grit, creativity, the ability to analyze and manage risk, the ability to work in teams, listening skills, and communication skills. These are the very characteristics employers say they want in the 21st century."
Both AFB and Gund believe that together, we can achieve inclusion at work. Donations in any amount to the Llura Gund Workforce Inclusion Fund are welcome and greatly appreciated, to help us meet the challenge of raising an additional $2 million. Visit afb.org/InclusionFund to donate and learn more.
---
Plan Ahead for AFB's Future
Now is a great time to make a tax-deductible donation in any amount to support AFB's work. It's easy to make a one-time or recurring donation at afb.org/Donate.
One of the most significant ways you can support AFB for our next 100 years is to make a planned gift or bequest by including AFB in your will or joining the Helen Keller Society. Either option makes a donation to AFB at the end of your life, and there are different kinds of bequests including leaving a set amount or a percentage of your estate to AFB in your will. These kinds of gifts not only support AFB's work in the future – they are a lasting legacy of your commitment to helping us create a world of no limits.
Your gift today will:
• create a culture of inclusion at work, school, and in our communities
• advocate for better policies that promote accessibility and equity
• support original research and evidence-based advocacy
• ensure children who are blind or visually impaired have access to the resources they need to create a future of no limits
Learn about planned gifts and bequests at afb.org/PlannedGifts. There are other ways to give, too, and our specialists are happy to answer your questions. Get more information at afb.org/WaysToGive.
We are eternally grateful to all of our supporters, from major corporations to individual donors. Your generosity helps ensure another century of AFB's work.
---
Research Roundup
AFB's research projects, and the experts behind them, provide the data to drive advocacy and policies to create a world of no limits.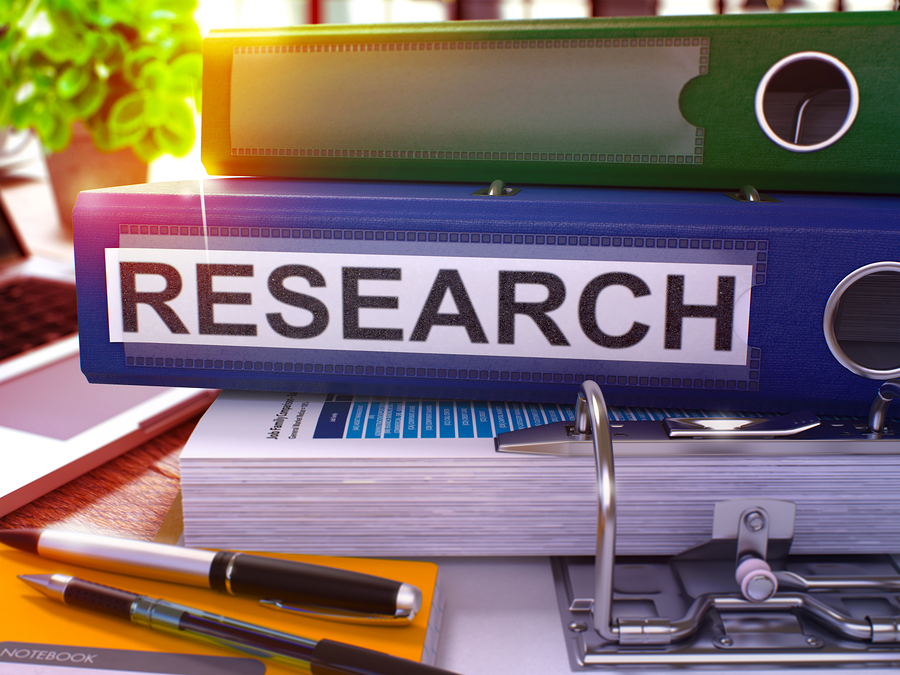 Workplace Technology Study Concluded
AFB has completed our study to examine the experiences of working adults who are visually impaired (afb.org/WorkplaceTech). The emphasis was on technology, which doesn't only include people who work in that field, says Arielle Silverman, Ph.D., research specialist.
"Technology is really important in the workplace, even in jobs we might not associate with computers," she says. "People reported using multiple technology tools that interact with each other and their assistive technology."
The final report on the findings includes information from 323 people who are currently employed.
"The report includes recommendations for various audiences, particularly Human Resources (HR) departments and supervisors, in terms of hiring, onboarding, and providing accommodations to people who are blind or have low vision," Dr. Silverman says. "We also have recommendations for IT professionals to help them learn about assistive and mainstream technology, and considerations for procuring new technology."
In addition to posting the report on the AFB website (afb.org/WorkplaceTech), AFB's research team is submitting the study and its findings to conferences, specifically those that reach HR personnel and developers.
Healthcare Training Materials Are Improving Provider Skills
Based on our research aimed at improving services provided to people who are visually impaired when they're in hospitals or healthcare centers, AFB created a series of free resources to educate healthcare staff (afb.org/Healthcare). The resources include handouts for staff in specific positions as well as training videos, plus a pre- and post-training quiz.
"So far, we've had about 30 people take the quizzes and the training," says Carlie Rhoads, Ph.D., program metrics and evaluation specialist. "From the quizzes, we can see that there's a lot of information people don't have about working with people with visual impairments – but after they take the training, they absolutely ace the quiz." AFB is now actively working to distribute these materials to hospitals nationwide. In conjunction with Cabell Huntington Hospital Foundation, AFB received a grant from the James H. and Alice Teubert Charitable Trust for this research project.
Online Job Application Usability Research Is Complete
In collaboration with Mississippi State University, AFB Consulting put its own expertise to work to identify barriers to employment due to technology issues, starting with the application process.
AFB Consulting had its own usability testers evaluate the accessibility of 30 online job applications from large companies across five industry sectors: financial, healthcare, retail, technology, hotels, and restaurant and leisure.
Of the sites tested, 23 had a critical issue that prevented at least one of the testers from completing the application using a screen reader and keyboard. For example, some fields weren't labeled with what needed to be entered, such as the applicant name. That was the biggest issue, followed by keyboard accessibility.
"Every screen reader user is also a keyboard user," explains William Reuschel, director of client services and technical development for AFB Consulting. "Just try using a keyboard without a mouse to fill out one of those applications."
On the other hand, out of the three usability testers, at least one was able to complete 26 of the 30 applications using some combination of web browser and screen reader. "Asking someone to guess the screen reader-browser combination that works best is not acceptable," Reuschel says. "We'd like to see a baseline where applications are tested rigorously by the hiring company with at least one screen reader and browser combination, and that information is made available to applicants. Companies need to make accessibility a top priority."
AFB Consulting is submitting its findings for publication in peer-reviewed journals for the widest possible distribution.
---
What Does the World Look Like to You?
We continue our series asking people who are blind or visually impaired to share their employment journeys.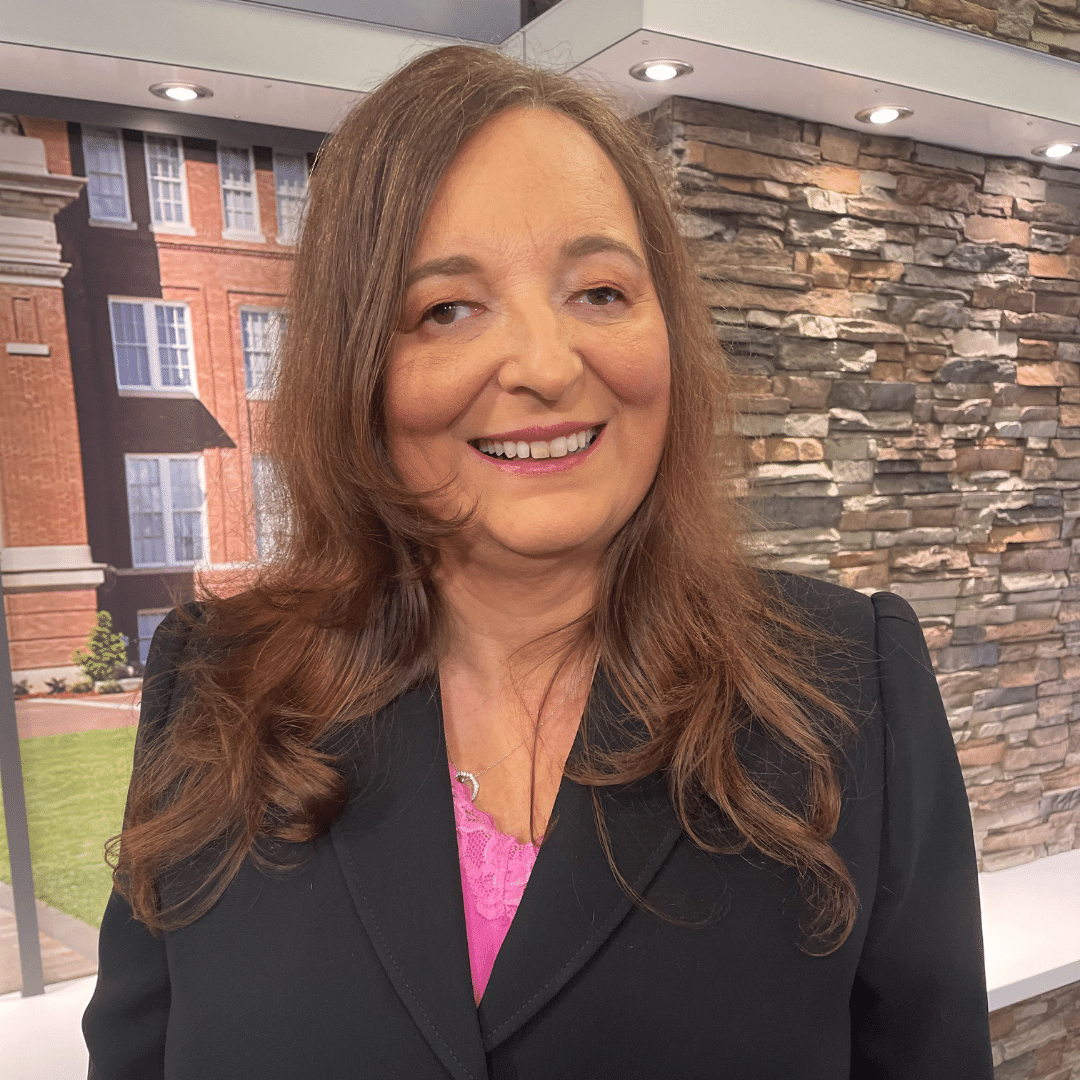 Sylvia Stinson-Perez joined AFB in September 2021 as chief programs officer. She has more than 20 years in the field of blindness. Most recently, she served as Director of the Older Individuals who are Blind Technical Assistance Center and of the Vision Specialist Graduate Certificate Program at Mississippi State University's Research Unit. Prior to that, she was chief executive officer of the Lighthouse for the Visually Impaired and Blind in New Port Richey, Florida. In her role as CEO, Stinson-Perez often filled in as development director, finance officer, program manager, and even instructor. In her role at AFB, she will use her skills in innovation, program development, and partnership-building to help the team develop programs that can lead to change in the overall workforce opportunities for people who are visually impaired.
When did you first experience vision loss?
I was diagnosed with legal blindness early in my life, but without a formal diagnosis. Then in my mid-20s I was diagnosed with retinitis pigmentosa. Over the years, I've lost more and more vision and now have very limited vision – pretty much just light perception.
What surprises people about your life?
That it's so unsurprising. Despite it being my career, blindness is not by any means the most significant part of my life. I have a family and hobbies and I volunteer and do lots of non-blindness-related things. Every Saturday morning, I'm cleaning the house just like anyone else. I travel by myself for work. I think those kinds of things do surprise people.
Have you ever been in a situation where people tried to put limits on your aspirations because of your visual impairment? How did you have to advocate for yourself?
The only time I remember was when I was a senior in high school and the teacher asked us all what we wanted to do after graduating. I said, "I want to go to college and do something to help people." The teacher said something like, "I don't think that's possible for you." That ignited in me a complete determination to go out and prove myself, which I did.
What do you wish more people understood about what it means to be blind or visually impaired?
That it is challenging, but everyone has challenges – and they can be overcome. Yes, being blind and successful takes a lot of energy, courage, and more problem-solving. Really, everyone struggles with something. It has given me the opportunity to develop many important skills and attitudes, which have led to my success.
What would true inclusion look like to you?
I frequently get to experience true inclusion. One great example is a resource center where I volunteer every week and we organize clothes to be donated. Nobody thinks of me as blind. Yes, they know I am and we often enjoy some humorous moments about it, but no one says, "You're blind – you can't do this." I'm the one who had to say, "I'm probably not the best sorter because I can't see things like stains on the clothes." I identified that the thing I like doing best is hanging up the clothes. The expectation is, and I live up to, working as hard as everyone else. That is inclusion to me.
---
News
AFB Selects Blind Leaders Development Program Centennial Cohort
AFB's Blind Leaders Development Program gives people who are blind or have low vision meaningful leadership experiences to propel their upward trajectory starting in the early or middle stages of their careers.
The Centennial Cohort – so named because they began the program during AFB's 100th year – includes 11 male and 12 female fellows who will receive proven training in leadership, networking, communication, and other key skills. Working with mentors who are also visually impaired, they will improve their effectiveness as leaders while they develop higher levels of authority and influence.
The 2021-2022 cohort includes fellows across corporate, education, government, and non-profit sectors. To learn more about the Blind Leaders Development Program, visit afb.org/CentennialCohort.
AFB's Rare Book Collection to be Housed at the Library of Congress
The Library of Congress has acquired AFB's M. C. Migel Rare Book Collection, which includes more than 750 titles dating from 1617 to the 20th century. Many of these books are seminal in the blindness field, providing invaluable insight into changing social attitudes, innovations in teaching methods, and care for those with vision loss over the past 200 years.
The collection was started in 1926, and grew over time with materials donated from around the country. In 1929, AFB hired a full-time librarian who primarily compiled the collection, including traveling to Europe. The collection includes books in English, French, Spanish, German, Italian, Esperanto, Dutch, Polish, and Norwegian – as well as early examples of embossed printing systems.
Proceeds from the sale of the collection will help support AFB's Journal of Visual Impairment & Blindness (afb.org/JVIB), the premier professional resource for information and research about visual impairment.
Our New Annual Report Is Now Online
Learn all about what AFB has been up to during our centennial year. Our 2021 Annual Report is available online, with details on all our programs, research, and other initiatives, as well as our financial statements. Visit afb.org/AnnualReport.
Next
Focus on AFB: Fall 2021