Celebrating the 2020 Helen Keller Achievement Award Winners
Until we can honor them formally at our 2021 gala, we recognize their accomplishments here
The 2020 Helen Keller Achievement Award winners are all creating a world of no limits for people who are blind or visually impaired.
The American Printing House for the Blind (APH), recipient of the award for accessibility and inclusion, is the world's largest nonprofit organization devoted to creating accessible learning experiences for people of all ages who are blind or visually impaired.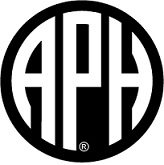 APH is constantly innovating new products. Just one example is Code Jumper, a joint venture with Microsoft that teaches students computer coding in a fun, accessible way. Code Jumper takes block coding off the screen and makes it a tactile experience.
"It's designed for all children, not just those who are visually impaired," says Anne Durham, vice president and chief officer, innovation and strategy, at APH.
"When accessibility is an afterthought, products can be clunky, but when you design inclusively, you design for everybody
Durham says she's seen children who are blind using Code Jumper, and their sighted peers are eager to join in, creating a shared experience. For children who are blind, in particular, it not only builds skills that can lead to future employability, but also builds confidence. She adds that there's a full curriculum that goes with Code Jumper for use by teachers.
Procter & Gamble (P&G), winner of the award for diversity and inclusion, is known worldwide for its portfolio of brands, such Herbal Essences, Bounty, Gillette, and many more. Sam Latif, company accessibility leader, who is blind herself, is helping the company's leadership and employees understand how people with disabilities interact with P&G's products.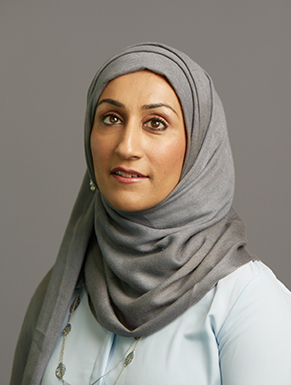 For example, the company introduced tactile markings (stripes for shampoo and circles for conditioner) on its Herbal Essences shampoo and conditioner bottles, so visually impaired people can tell the difference by touch. Latif also oversees ensuring all company workspaces are fully accessible and creating advertising accessible to people who are blind or deaf. What's more, the company is sharing its tactile markings for shampoo and conditioner design principles with the industry.
"Everyone uses the words 'shampoo' and 'conditioner' on their bottles to help people distinguish between the bottles," Latif says. "Similarly, it would be amazing if everyone could also use tactile stripes and circles to help people with low or no vision distinguish between the two."
Chieko Asakawa, Ph.D., was selected for the personal achievement award for her more than 30 years of work on behalf of people who are blind, like she is. This includes developing digital braille in the 1980s, screenreading software via the IBM Home Page Reader in the 1990s, and technologies that allow people who are visually impaired to independently navigate public spaces, like shopping malls and airports, using artificial intelligence and robotics.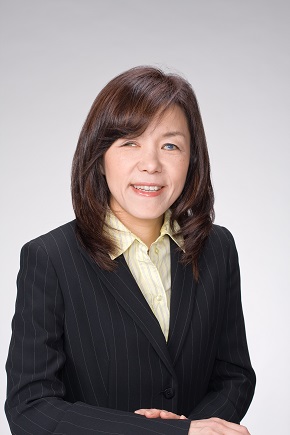 Dr. Asakawa is an IBM Fellow on assignment with Carnegie Mellon University to learn how accessibility technologies are central to creating opportunities for people with disabilities.
Having helped develop NavCog, which aids people who are visually impaired in navigating indoor spaces using beacons that send signals to an app, now she's working on building sensors into a suitcase so the suitcase can act as a guide, helping people who are blind navigate any environment along with a white cane.
"The time lag for the development of new technology is getting shorter and shorter," Dr. Asakawa says. "It's lifetime work, because technology will continually evolve and we'll keep creating better and better solutions."
AFB Welcomes New Director of Research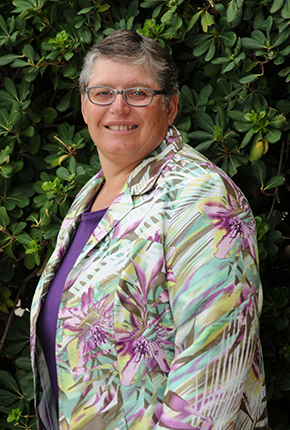 Dr. L. Penny Rosenblum brings decades of experience to the organization.
Teacher. Researcher. Author. These are just a few of the hats worn by L. Penny Rosenblum, Ph.D., who joined AFB in early 2020 as our director of research.
Although Dr. Rosenblum considers herself a teacher first, in her role at AFB, her priority is to connect research and policy, to address the barriers to creating a world of no limits for people who are blind or low vision.
"If we don't have research that really helps us understand what the challenges and solutions, or even potential solutions, are then we don't know what policies to advocate for with programs and support," says Dr. Rosenblum, who has low vision. "That's why I want to connect with people at AFB and with outside partners to design high-quality research that will answer those questions."
One example of this kind of work is an initiative AFB was already well on its way with, under the leadership of AFB's Paola Chanes-Mora, Ph.D., policy research specialist, and Bonnie O'Day, Ph.D., former interim research director: Visually Impaired Seniors' Independent Travel Opportunities and Resources (http://www.afb.org/VISITOR). Funded by the Volkswagen Group of America's Mobility-as-a-Service Team the project recently completed phase two, which identified current promising practices, challenges, and solutions specific to transportation for seniors with vision loss.
Dr. Rosenblum's work over the last few decades has included extensive research in this area. In the early 2000s, she collaborated with Anne L. Corn, Ed.D., on research projects related to transportation experiences of both older adults and teens. She and Dr. Corn also co-authored a book on transportation solutions for educators working with teens and young adults, Finding Wheels: Strategies to Build Independent Travel Skills for Those with Visual Impairments. An updated version of this book will be available later this year from the Texas School for the Blind and Visually Impaired.
Prior to joining AFB, Dr. Rosenblum was a research professor in the Department of Disability and Psychoeducational Studies at the University of Arizona, where she had worked since 1999. There, she was deeply involved in numerous research projects focused on education of students with visual impairments. Leading the AFB research team, she'll oversee projects in a variety of areas, such as the Cabell Huntington Hospital study.
Dr. Rosenblum also conducted pre-surveys and interviews when AFB kicked off the Blind Leaders Development Program in March. In April, she led two national surveys focused on the impact of COVID-19. One study examined how the pandemic is affecting adults in areas including transportation, healthcare, employment, social isolation, and education.
The second study looked at how the education of children with visual impairments was affected by COVID-19. These projects demonstrate how her work will encompass all of AFB's priority areas.
"It's really important that we conduct research that will help us gain a broad understanding of the various sets of people with vision loss," she says. "I'm very committed to AFB's strategic plan to use research as part of creating meaningful policy and social change that ensures that everybody has what they need to be successful."
AFB Prepares to Launch Helen Keller Archive Lesson Plans
The project provides educators with an inclusive teaching tool.
Thanks to funding from the National Endowment for the Humanities, AFB pioneered one of the most accessible digital collections in the world. The Helen Keller Archive (www.afb.org/HelenKellerArchive) brings Helen Keller's story and disability history to a global audience.
And now AFB has gone one step further. Using the digital archive, AFB has created fully accessible online lessons focused on Keller's life, her role in American history, and the use, function, and value of digital archives. The goals of the project include modeling best practices in digital accessibility, making education more inclusive, and teaching principles of research to middle- and high-school students.
For Helen Selsdon, AFB's archivist, turning the digital archive into an educational tool has been a long-held dream, and something educators have been asking for. "I think it's important for kids to learn about disability history," she says. "I couldn't see a better way to do it than with the Helen Keller Archive."
Helen Keller's boots-on-the-ground work resulted in legislation that benefited the blind community and paved the way for a more inclusive society for all people with disabilities.
Selsdon wants students to know about this work and for students with disabilities to see themselves in history. "We also want them to have a real understanding of how Helen Keller, a deafblind writer and activist, was incredibly engaged in the world and social issues."
Now more than ever, these fully accessible online lessons are beneficial. As schools across the country have closed their doors due to COVID-19, teachers are transitioning to online learning programs. There has been an increased demand for educational resources, and AFB is uniquely positioned to ensure that students who are blind or low vision are included in this outreach. AFB decided to soft-launch its free lesson plans this spring to meet educators' needs.
The lesson plans leverage the talents of a team that includes AFB staff, curricula writers, historians, and digitization experts. "We want all students to be able to explore primary sources and do their own independent research," says Elizabeth Neal, AFB's director of communications.
"This opens up employment opportunities, too. With fully accessible research tools, children who are blind or low vision can more easily become historians, archivists, and scholars."
Three lesson plans have been completed to date, including one on Helen Keller and women's fight for the right to vote. AFB has been testing the lesson plans with a goal of officially launching on August 18, 2020, the 100th anniversary of the 19th Amendment. That particular lesson plan was made possible by funding from Humanities NY.
When the lesson plans launch, they'll be available on the Helen Keller Archive website. Please check them out and send us your feedback. We encourage thoughts and ideas on how to improve them!
What Does the World Look Like to You?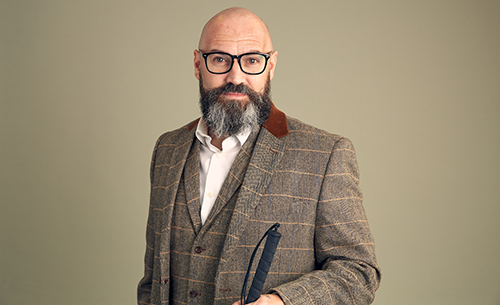 We continue our series asking people who are blind or visually impaired to share their real-world experiences.
To many, Dave Steele is known as "The Blind Poet" and is perhaps best recognized for his song, "Stand by Me RP," for which he modified lyrics to the original song by Ben E. King. He also has a popular Facebook group of the same name.
Steele is an award-winning poet — with three published volumes — and is writing a series of books about and for children who are visually impaired. A public speaker, singer, and advocate for the blind, Dave was slated to emcee the 2020 Helen Keller Achievement Awards ceremony before it was cancelled.
When did you first experience vision loss?
I was diagnosed with retinitis pigmentosa, or RP, in 2014, at the age of 38. My sister had been diagnosed years before, and it's hereditary, so I knew there was a chance I'd develop it. RP turned my whole world upside down: I lost my job, my now-wife Amy and I lost our house, and had trouble feeding our family.
What surprises people about your life?
That I'm actually happier and more creative now than I was before I lost my vision. I went through a period of anxiety and depression, which I still sometimes experience, but through groups online and at home, I found the support I needed. After performing "Stand by Me RP" at a meeting, so many people told me how much they related to it and I knew I'd found my purpose, which was the biggest thing my vision loss took from me. I started writing music and poetry with a sense of purpose I'd never felt before, because I knew I could help people.
Have you ever been in a situation where people tried to put limits on your aspirations because of your visual impairment? How did you have to advocate for yourself?
When I was first losing my sight, I applied for a lot of jobs I was perfectly capable of doing, and I didn't get any of them. But now I realize I've found the lane I'm supposed to be in. I'd had a lot of bad luck before I lost my sight, but that's all changed. My wife Amy said it best: I try to be there for people in the way I wanted someone to be there for me when I needed it most.
What do you wish more people understood about what it means to be blind or visually impaired?
We don't always look blind. Sometimes when I'm out with my guide dog and cane, people ask if I'm training the dog. Another time, a bunch of kids yelled, "He's faking it!"
These are the kinds of misperceptions that drive people with vision loss to isolate themselves.
What advice would you give people who are blind or visually impaired about living with no limits?
My answer is the start of one of my poems: "Don't worry about tomorrow, for sight you're yet to lose. Don't waste the opportunity to live the life you choose. Though there are limitations and challenges each day, you'll overcome each obstacle — each thing put in your way."
Net Notes
AFB Prepares to Celebrate Our Centennial
Founded in 1921, AFB is excited to celebrate our 100th anniversary next year. Recently, we've prioritized our work to provide coronavirus pandemic-related resources to our community, partners, and supporters. But we're also preparing a wealth of information to celebrate our history – and look ahead at how we'll build on our strong foundation to advance our vision for a world of no limits. Watch for news, stories, and more at www.AFB.org and in upcoming issues of FOCUS.
If you're interested in being a Centennial Sponsor, please contact Jaye Lopez Van Soest at jlopez@afb.org.
Outreach to West Virginia Community Extends Beyond Hospital Project
It began with a grant-funded project with the Cabell Huntington Hospital Foundation to develop best practices to improve access and experiences for visually impaired patients in hospital settings. Now AFB is engaged in even more outreach in the Huntington, WV, community. Earlier this year, AFB partnered with the Teubert Foundation and Marshall University in Huntington to present an evening titled "Master Your Reality with No Limits," featuring renowned speaker Isaac Lidsky, author of the New York Times bestseller Eyes Wide Open. He presented an engaging address about overcoming personal and professional challenges with a visual impairment. The event also included a panel discussion with local experts and an update on AFB's work in Huntington from Lee Huffman, editor-in-chief of AFB's online magazine, AccessWorld. AFB is also working with Marshall University to improve the accessibility of "Clio," a free history-based mobile app and website for people who are visually impaired. Read more here: http://www.AFB.org/NoLimitsTalk.
Next
Focus on AFB: Spring 2020