The Amazon accessibility-enhanced website is an excellent place to begin your online shopping adventure, but you will naturally want to make purchases from other online retailers as well. These days most retailers offer online sales, and even if a site has accessibility glitches, you can usually power your way through them.
Most online merchants accept both credit and debit cards. With all the news about merchants having their data hacked and stolen, however, you may be a bit reluctant to enter this information online. The truth of the matter is that you are at greater risk of having your financial data compromised when you hand your credit card to a waiter at a restaurant. Also, most credit card providers will waive any fraudulent charges you report in a timely manner. So it's a good idea to review your credit card statements at least monthly (see the next section for more information).
Also, check with your credit card company to see if they offer one-time account numbers that cannot be hacked because they can only be used once. Other banks offer account numbers that can only be used to pay for items from a single online merchant and will be denied for payment anywhere else.
Another solution is to set up an account with one of the following payment systems.
PayPal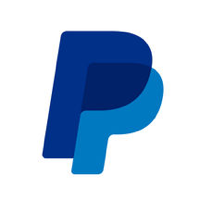 PayPal is the world's largest online payment service. They take security seriously, and they have staff working exclusively on accessibility.
Basically, PayPal is a service that sits between your bank and credit card accounts and merchants. Sign up for an account, and you will be prompted to enter your card information. You can also enter your checking account information. Providing this information makes it very easy to send cash to friends and family, or to transfer money back and forth between your accounts and PayPal. Choose which credit card or bank account you wish PayPal to use for any one transaction, or set a default option, and when you make a purchase PayPal will charge that account and pay the merchant, without passing through any of your personal financial information.
Most major online merchants accept PayPal as a payment option. But where PayPal truly shines is when you are making a purchase from a smaller merchant, where they do not have the resources to keep your financial data secure from hackers.
The PayPal website is extremely accessible. When you choose PayPal as a payment method, your browser is redirected to the PayPal site. Log in, confirm the payment on a completely accessible web form, and you are done. Your purchase has been completed, and the merchant does not get to even see your credit card or bank account information.
The PayPal apps for Android and iOS are also quite accessible. Many national chains, such as Dollar General and Home Depot, now accept PayPal at their registers. Enable the app to access your phone's location services and you can see a complete list of nearby restaurants, beauty salons, and other local merchants that accept PayPal.
Google Wallet
If you are an Android user, you will need to set up a Google Wallet account and add a credit card before you can purchase paid apps, books, music or videos from Google Play. Many web stores also allow you to "Pay with Google," which works similarly to PayPal. You can also use the Google Wallet app for Android oriOS to store and use all of your merchant loyalty cards, which means you won't have to fumble through your wallet looking for a loyalty card you can't read—and Google Wallet can also access your location and display any number of nearby special deals and offers.
Accessible In-Store Payments with Tap to Pay
Both Google Android and Apple iOS offer the ability to make in-store payments from your choice of debit or credit card accounts without swiping a physical card. Instead you merely tap your phone to the point-of-sale terminal. Google Wallet users then enter their app PIN; Apple Pay users touch a finger to their phone's Touch ID.
Tap-to-pay services are only available on mobile devices that include a near field communication (NFC) chip and antenna. Most newer Android devices include NFC, but only the latest models of iPhones (6, 6 Plus, and later) and the iPad Air 2, include NFC.
Google Wallet, which uses MasterCard PAYPASS, has a significant head start on Apple Pay. PAYPASS is accepted by tens of thousands of merchants around the world. Apple Pay is just getting started but growing fast.
Regardless of whether you use Google Wallet or Apple Pay, if you have a visual impairment, these apps are exciting developments that will significantly enhance your ability to shop safely and independently. To demonstrate how, let's review a typical checkout experience:
At the register, the first thing you need to do is find the credit or debit card you wish to use. If you have several, this can be difficult. Using an app, you can accessibly scroll your list of cards and select the one you want.
Once the cashier has totaled your purchases, you can't check to make sure the prices are correct, and you must rely on the cashier to tell you the total, which you cannot otherwise confirm without a sighted companion. With an app, you can see a list of the items purchased and their prices, and the amount you see on your device's screen is the amount you will be charged and pay.
Now it's time to swipe your card. It may take multiple attempts to get the card positioned in the correct orientation, and then you need to enter your PIN. Most point-of-sale terminals do not have touch guides that allow you to enter your PIN independently. You have no choice but to announce your PIN to the cashier or shopping companion—without knowing who else is overhearing you and taking note. Even if you can manage to enter the digits yourself, you are still left wondering if someone is watching over your shoulder. Using a tap-to-pay app, all you need to do is tap your phone to the terminal, then enter your PIN accessibly on your Android phone, or touch a finger to your iPhone's Touch ID.
The cashier tucks your receipt into the bag, and unless you scan it using OCR, that is the last you see of your purchase record. With tap-to-pay you can access a running list of your purchases and money spent.
Did you spend more than you intended? Possibly more than you have in your bank account? It's time to check your bank or credit card balance. In the next section we will show you how to do this accessibly on both your computer and your mobile device.
Next
Accessible Banking for People with Visual Impairments