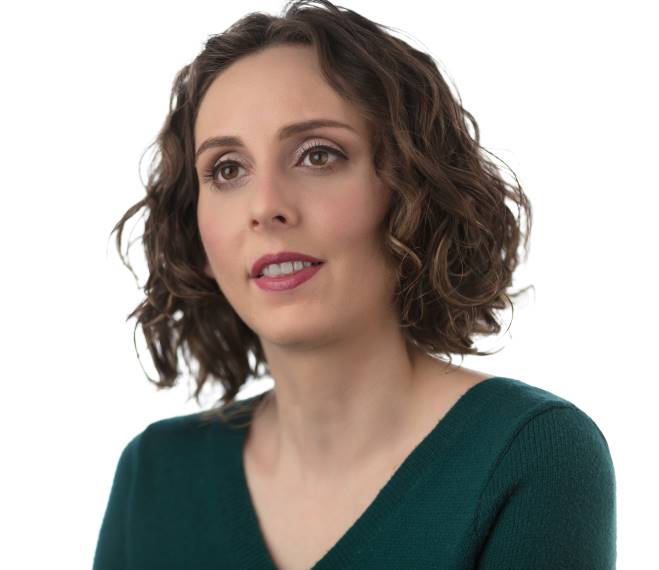 Dr. Arielle Silverman joined AFB as Research Specialist in September 2021, after having previously served as an independent contractor contributing to several AFB research projects, including studies related to Workplace Tech, Blind Leaders Development, and Guide Dogs for the Blind. In 2022, she was promoted to the title of Director, Research.
Prior to joining AFB, Dr. Silverman served as an independent research and training consultant specializing in disability research and inclusion training. She has also worked as a technical writer for the National Rehabilitation Information Center and as a postdoctoral fellow and research scientist at the University of Washington Department of Rehabilitation Medicine. Dr. Silverman has authored or co-authored more than a dozen peer-reviewed research articles, and she is experienced with conducting both quantitative and qualitative research related to blindness and visual impairment. She has also presented inclusion workshops to nonprofit organizations, for-profit companies, and professional associations.
Dr. Silverman holds a BS in Psychology and Biology from Arizona State University and an MA and Ph.D. in Social Psychology from the University of Colorado at Boulder. In addition to her research and training work, she has co-directed a pre-employment transition program for blind and low-vision youth in Virginia. Her research interests include disability identity, employment, methods of improving public attitudes about disabilities, and neurodiversity.
Expertise: Research
Please email communications@afb.org to request an interview with Dr. Silverman.
Next
Sylvia Stinson-Perez, Chief Programs Officer