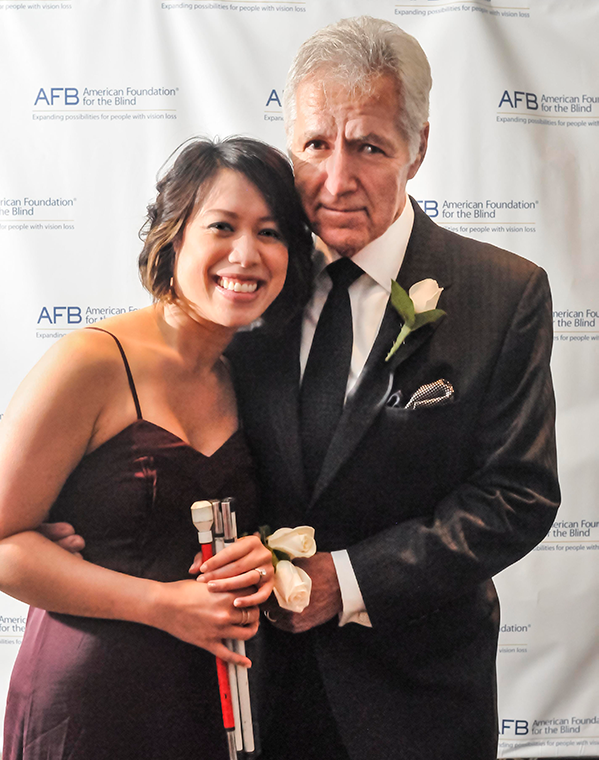 The American Foundation for the Blind mourns the passing of Alex Trebek, who was a beloved friend of the blindness community and supporter of our organization through the Trebek Family Foundation.
Mr. Trebek served as master of ceremonies and accepted a 2001 Access Award on behalf of Jeopardy! Sony Studios for making the simple accommodations that allowed Eddie Timanus, a blind contestant, to compete on the famous game show. The episodes showed the public what people who are blind or visually impaired can accomplish if given the same opportunities as their peers. Mr. Trebek also hosted AFB's Helen Keller Achievement Awards in 2014.
On behalf of the entire AFB community, we extend our sincerest condolences to the Trebek family.
Next
Hey, Kids! Enter the Benefits of Audio Description in Education (BADIE) Contest