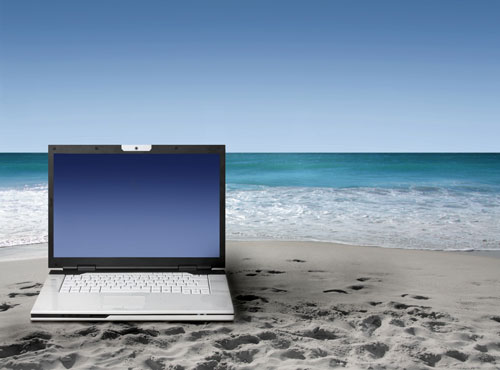 As we begin 2015, the AFB Policy Center has jumped feet-first into the wide (and deep!) world of demographics and data. Hopefully you saw the latest edition of the Research Navigator, "Just how many blind folks are there anyway?," where we tackled seemingly simple (but actually very complicated) questions about population and demographic statistics for adults who are blind or visually impaired. We have been in touch with the Centers for Disease Control and Preventions' resident expert on vision surveillance, Dr. John Crews, and we are excited he will be a part of several panels and discussions at our upcoming Leadership Conference in Phoenix.
New Census Bureau and AFB Webinar Series!
Additionally, we are working closely with the U.S. Census Bureau to deliver a series of webinars which will help educators, researchers, and advocates explore a wealth of existing data (from the American Community Survey, the Current Population Survey, and the National Health Interview Survey, just to name a few!). These webinars are designed and led by Census Bureau experts, and the events are hosted through their web-based training platform. Using the tools which are explained in this webinar series, anyone with internet access can perform free, customized data searches to support research, grant-writing, program evaluation, education, and advocacy. We look forward to continuing this webinar series and to learning both from the Census Bureau's experts and from participant questions and feedback.
The first webinar took place at on February 26th, 2015. It was titled Measuring America: An Overview on Vision Disability Statistics. A recording of the webinar is now available for viewing from the Census Bureau's website. Activating this link will launch the video.
Download Accessible Materials from the Webinar
Please use the links below to download the handout and other materials from the 2/26 webinar. All images in all documents have been described using captions or alt-tags (in Microsoft Word and PowerPoint). Best practices for accessibility have been applied to all documents. For those who are not familiar with navigating through PowerPoint, we recommend the text-only version of the PowerPoint (a Microsoft Word document). The webinar was presented using the Census Bureau's WebEx platform.
Note: The handout and PowerPoint files are hosted in DropBox. You do not need to register for DropBox to download/open the files; however, after you follow the links below, you may need to select the "download" link from the website to copy the file to your computer. Use your browser's "back" button to return to this page.
Email Rebecca Sheffield, AFB's Senior Policy Researcher, if you have any questions.
Next
You're Invited!—ACB+AFB Teleseminar on Described TV, What's On, How-Tos, and What's Next, July 24, 7pm Eastern!