AFB-DirectConnect Newsletter, Published 4/7/2015, updatd 4/28/2015
An American Foundation for the Blind, NCHS, & U.S. Census Bureau Webinar
Wednesday afternoon, April 22, 2015, 2 p.m. - 3:30 p.m. Eastern
For further information, contact:
Rebecca Sheffield, Ph.D.
Senior Policy Researcher, AFB
RSheffield@afb.net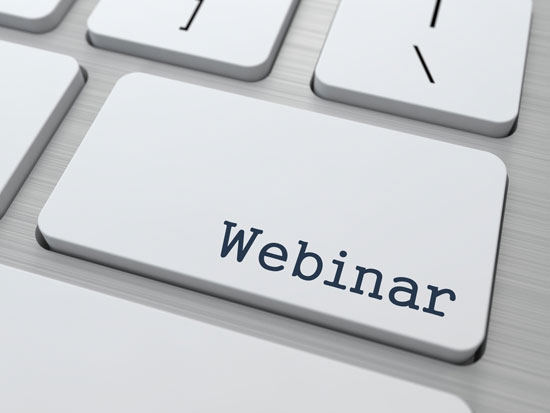 AFB and the Census Bureau have partnered on a series of webinars to support the research and advocacy communities in accessing population data about people with vision loss.
(Follow the links above to watch the recordings and/or download materials).
In April, we presented the third webinar in this series, Learning to Use National Health Interview Survey Data. Brian Ward and Colleen Nugent from the National Center for Health Statistics led the webinar via the Census Bureau's web-based training platform. (The National Center for Health Statistics is the United States' principal health statistics agency, a part of the Centers for Disease Control and Prevention.) The National Health Interview Survey (NHIS) is the annual survey from which we get the estimate of 21 million Americans with vision loss. Also, the NHIS includes (self-reported) data on varying levels of vision loss and blindness as well as a wide range of health-related variables for children and adults. The NHIS provides data not otherwise available through DataFerrett, American Fact Finder, and other Census Bureau tools. The presentation included:
overview of the history, and content of the NHIS
basics for accessing NHIS data
strategies for creating a data file for analyses (including weighting, types of data files, and sample design)
an example walkthrough (related to vision loss)
examples of analyses examining vision using the NHIS
Read more about the Survey at the NHIS website.
Download Recording of the Webinar
A recording of the NHIS webinar is now available for viewing from the Census Bureau's website. Activating this link will launch the video.
Download Accessible Materials from the Webinar
Please use the links below to download the materials from the 4/22 webinar. All images in all documents have been described using captions or alt-tags (in Microsoft Word and PowerPoint). Best practices for accessibility have been applied to all documents. For those who are not familiar with navigating through PowerPoint, we recommend the text-only version of the PowerPoint (a Microsoft Word document). The webinar was presented and recorded using the Census Bureau's WebEx platform.
Note: These files are hosted in DropBox. You do not need to register for DropBox to download/open the files; however, after you follow the links below, you may need to select the "download" link from the website to copy the file to your computer. Use your browser's "back" button to return to this page.
Next
Tech Industry Lobbyists Threatening Future of Accessible Television!